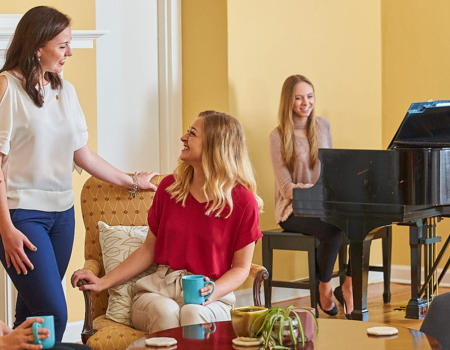 Kappa Alpha Theta
There are many organizations we can join as collegians and alumnae. But Theta isn't like other organizations. Our members are different; we aren't afraid to stand out, to make a difference together.
We are celebrating our founders, our members, and our future. 2020 is Theta's sesquicentennial, a celebration of our 150th year. What will you do to acknowledge this milestone in Theta history?
Let's Celebrate Theta Together
Joining Theta
As members of the first Greek-letter fraternity for women, today's Thetas uphold a long tradition of leading the way for women's groups and women in higher education.
Support Thetas
How do we describe the women who devote time and treasure to Theta? In a word: extraordinary.
Learn How to Support Thetas
Reference Form & Legacy Introduction
Kappa Alpha Theta appreciates the efforts of its members who recommend outstanding young women for membership.
Recommend a PNM
Heritage
Are you interested in Theta history or artifacts? Are you a researcher looking into the history of women on college campuses? Explore the story of Theta through our collections, exhibits, articles, and blogs and learn how leading women make history.