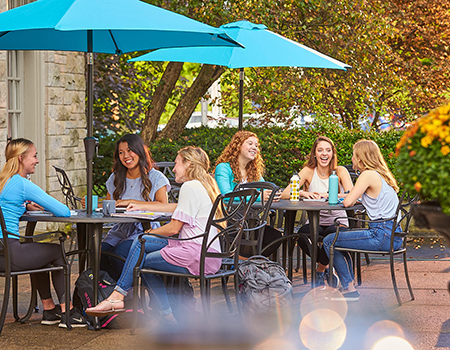 Special & Planned Giving
Our founders created a legacy of highest scholarship, widest influence for good, and love. That legacy continues when alumnae make a commitment to ensure this powerful opportunity exists for the sisters who will follow in our footsteps. As you plan for your future and give thought to the legacy you want to leave, we hope you will remember Kappa Alpha Theta Foundation in your estate and financial plans. Thoughtful planning may provide financial advantages while benefiting the charities near and dear to your heart, like Kappa Alpha Theta Foundation.
The Lambert Legacy Society
Members of the Lambert Legacy Society have expressed their commitment to Kappa Alpha Theta Foundation by naming Theta Foundation as the beneficiary of a planned gift.
Learn More
Sample Bequest Language
A gift to Kappa Alpha Theta Foundation in your will or revocable trust enables you to support our mission and make a difference in the lives of future generations.
Learn More
Gifts of Stock or Appreciated Securities
Gifts of appreciated assets are often more beneficial than cash gifts. Make a generous gift to Kappa Alpha Theta Foundation without incurring capital gains tax.
Learn More
Giving from Your 401K or IRA
Leave more to your family while putting your retirement plan to work for Kappa Alpha Theta Foundation.
Learn More
Contact Us
Planning your estate and legacy for the future takes time and careful evaluation. We are glad you reviewed our planned giving pages and hope you found the information helpful. We also encourage you to consult with appropriate professionals, including the development staff at Theta Foundation, to discuss your charitable intentions. By doing so, you will ensure the gifts you are planning to leave after your lifetime are used as you intended.