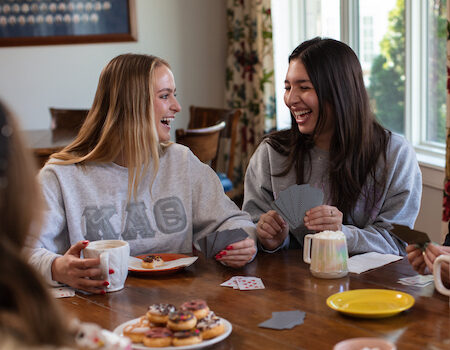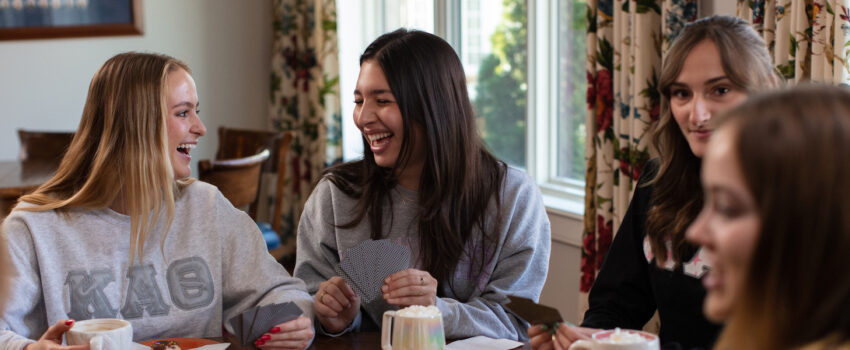 Programs
Theta offers experiences and programs to both collegians and alumnae that are designed to support lifelong learning, service, leadership, personal excellence, and sisterhood.
ThetaConnect
Theta is pleased to provide an online tool to help alumnae and collegians support and keep in touch with one another in both our personal and professional lives. Sign up on ThetaConnect to search our network of members, find a mentor, connect with others in interest groups, and more. The possibilities are exciting!
Sign Up for ThetaConnect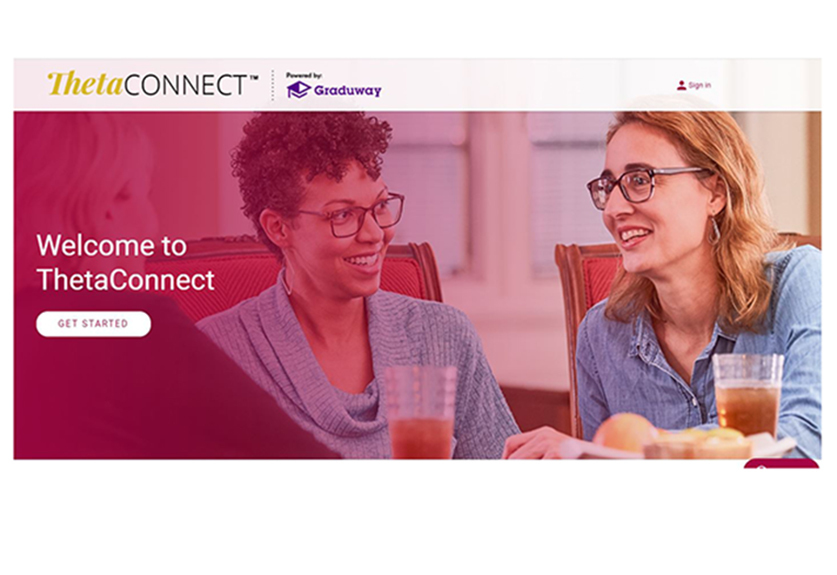 College Programs
Alcohol Skills Training Program
Through cognitive-behavioral self-management and motivational interviewing techniques, ASTP is designed to provide drinkers and non-drinkers with information regarding alcohol use and its associated negative consequences.
Learn About the Alcohol Skills Training Program
ELC Program
The Kappa Alpha Theta Educational Leadership Consultant (ELC) program was launched in 1959, and quickly became one of the most coveted positions in the Fraternity. ELCs are recent college graduates who serve in a visible role for Theta.
Learn About the ELC Program
Member Orientation
Member orientation is a four- to six-week introduction to Kappa Alpha Theta, including organizational values, responsibilities that come with membership, and tools that will assist our members in attaining their highest aspirations throughout their lifetime in Theta.
Learn About Member Orientation
Alumnae Programs
Alumna Initiate Program
Kappa Alpha Theta Alumna Initiate Program offers membership to exceptional women who, are committed to our core values; intellectual curiosity, leadership potential, commitment to service, and personal excellence.
Learn About the Alumnae Initiate Program
Life Loyal Program
Being a part of Kappa Alpha Theta starts in college, but it doesn't end there. The good friends, the laughter, the loyalty—everything that makes Theta the wonderful experience it is—that's for a lifetime.
Become Life Loyal
Reading Women Book Club
Reading Women is an online book club for Thetas. The club was created to connect members—both collegians and alumnae—from all around the world to share thoughts, ideas, and engage with each other. The private Facebook group is for Thetas only.
Join the Facebook Group
StrengthsQuest
StrengthsQuest allows you to discover your strengths and how to use those talents to achieve academic, career, and personal success.
Learn About StrengthsQuest