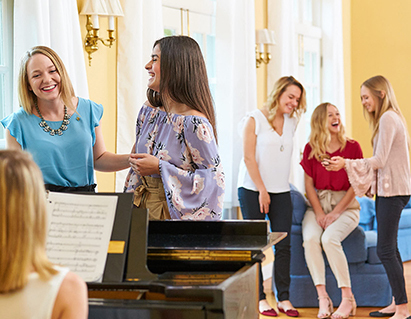 Programs
Theta offers experiences and programs to both collegians and alumnae that are designed to support lifelong learning, service, leadership, personal excellence, and sisterhood.
ThetaConnect
Theta is pleased to introduce a new program created to help alumnae and collegians support and keep in touch with one another in both our personal and professional lives. Sign up on the ThetaConnect app to search our network of members, find a mentor, and connect with others in interest groups. The possibilities are exciting!
Learn More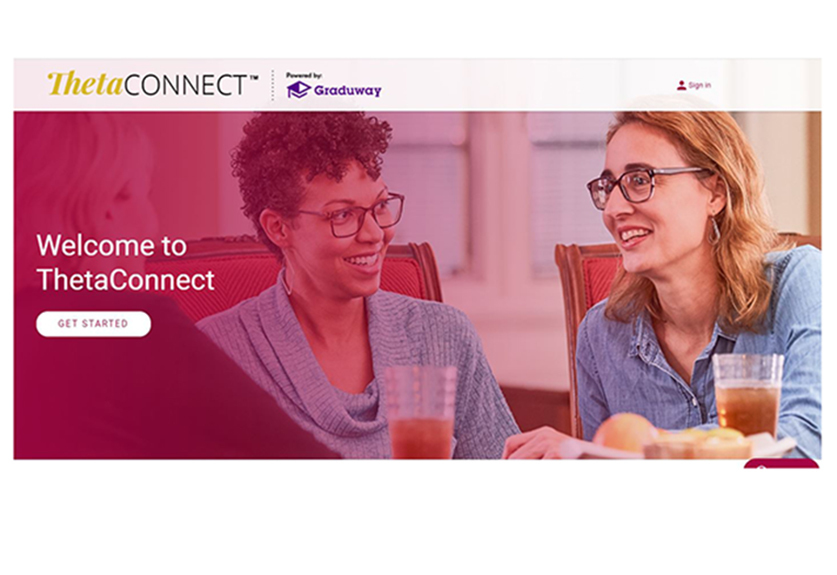 Sisters Supporting Sisters
Sisters Supporting Sisters is a mental health initiative designed to increase the dialog concerning and support for all aspects of mental health.
Alumnae Programs
Alumna Initiate Program
Kappa Alpha Theta Alumna Initiate Program offers membership to exceptional women who, are committed to our core values; intellectual curiosity, leadership potential, commitment to service, and personal excellence.
Learn More
Life Loyal Program
Being a part of Kappa Alpha Theta starts in college, but it doesn't end there. The good friends, the laughter, the loyalty—everything that makes Theta the wonderful experience it is—that's for a lifetime.
Learn More
Reading Women Book Club
Reading Women is an online book club for Thetas. The club was created to connect members—both collegians and alumnae—from all around the world to share thoughts, ideas, and engage with each other. The private Facebook group is for Thetas only.
Join the Facebook Group
StrengthsQuest
StrengthsQuest allows you to discover your strengths and how to use those talents to achieve academic, career, and personal success.
Learn More