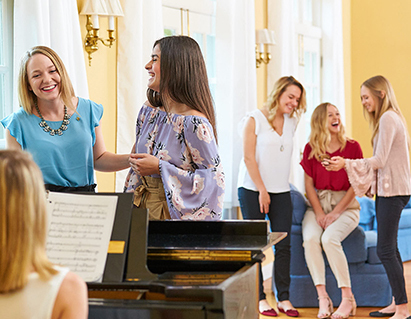 What Is Reading Women?
Reading Women is an online book club for Thetas. The club was created to connect members—both collegians and alumnae—from all around the world to share thoughts, ideas, and just generally engage with one another in a new and unique way.
All book club discussions take place on the second Wednesday of each month at 8:30 p.m. Eastern.
Join the Book Club
Join the Facebook group to participate in book club discussions.