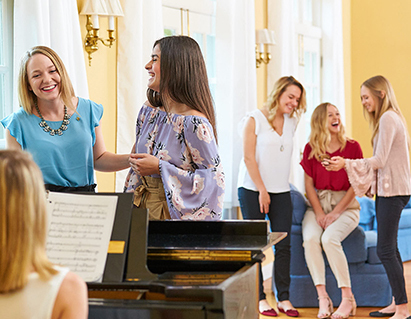 Senior Celebration
Senior Celebration honors and recognizes our graduating seniors. The program provides a formal transition into their alumnae experience.

Who Hosts Senior Celebration?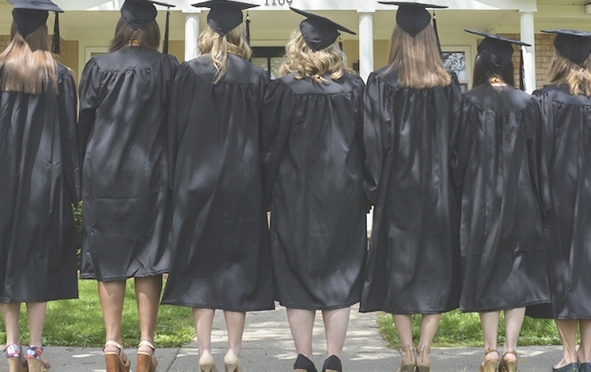 Who Hosts Senior Celebration?
The service is hosted by the college chapter. College and alumnae chapter officers can find the Graduating Senior Celebration Toolkit in ChapterSpot under HQDocs. Each college chapter may use this toolkit to plan the celebration, customizing it as needed. Most college chapters host a gathering after the program to help forge connections between alumnae and collegians.
How can alumnae get involved?
If you are interested in attending a local Senior Celebration, please reach out to your local college chapter for more information.