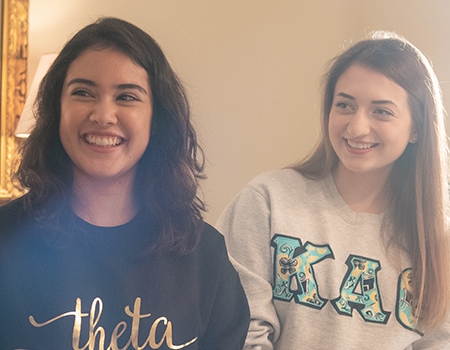 Joining an Alumnae Group
Although most members join Kappa Alpha Theta as collegians, Theta sisterhood is not merely a college experience. Our ritual, our ideals of individual achievement and work for the common good, our shared experiences of service, scholarship, and sisterhood: all these build a lifelong link of sisterhood between each of us.
Joining a Theta alumnae group is one way to continue your active participation after graduation.
What's Involved?
Alumnae chapters offer a variety of programs and events, including community involvement, networking opportunities, philanthropic projects, social events, and meetings with themes or guest speakers. Many alumnae chapters also offer "special interest" groups, such as a downtown lunch group, a gardening group, or a recent graduates group.
An alumnae circle is less structured than a chapter. Members may meet for periodic lunches or to enjoy a common interest, such as filling backpacks for CASA kids, attending plays, forming a book club, and playing cards.