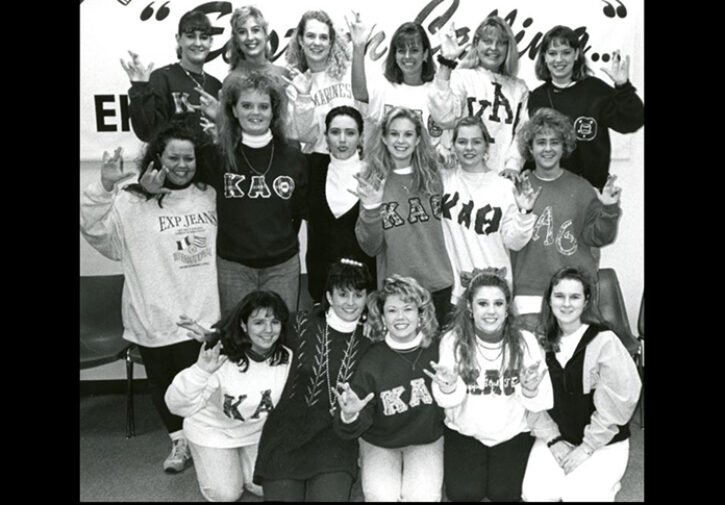 Delta Upsilon
Eastern Kentucky
Located At
521 Lancaster Ave., Powell 152 , Attn: Kappa Alpha Theta
Richmond, Kentucky 40475
Installed On
March 04, 1972
Chapter Beginnings
In 1968, local society Kappa Phi Delta was established at Eastern Kentucky University, in Richmond, Kentucky. Over the next three years, the group developed an enviable record, becoming the largest women's Greek organization on campus while competing with six NPC groups. The group then set its sights on affiliating with a national organization. It successfully petitioned Kappa Alpha Theta, and Delta Upsilon Chapter was installed in 1972.
Notable Thetas
From the very beginning, Theta alumnae have distinguished themselves in their careers and their volunteer endeavors. In fact, some are so well-known that they're household names, and many have the distinction of being the first women in their professional fields. The archives takes this opportunity to recognize some of our more notable sisters.
Delta Upsilon Historical Documents from the Archives
Click on the documents below for a variety of historical documents about your chapter.