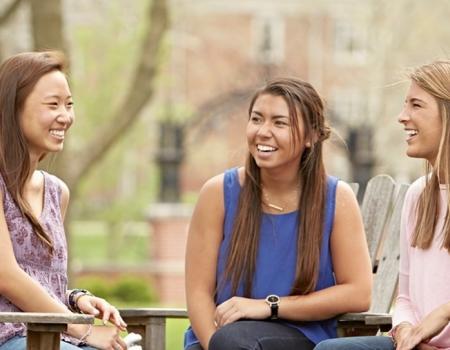 Kappa Alpha Theta
There are many organizations we can join as collegians and alumnae. But Theta isn't like other organizations. Our members are different; we aren't afraid to stand out, to make a difference together. In Kappa Alpha Theta, women find an inclusive, supportive, empowering community in which we push one another—in the best possible way—to be the finest versions of ourselves.
Learn More About Theta
Joining Theta
As members of the first Greek-letter fraternity for women, today's Thetas uphold a long tradition of leading the way for women's groups and women in higher education.
Support Thetas
How do we describe the women who devote time and treasure to Theta? In a word: extraordinary.
Learn How to Support Thetas
Reference Form & Legacy Introduction
Kappa Alpha Theta appreciates the efforts of its members who recommend outstanding young women for membership.
Recommend a PNM
Recent Blogs
6,000 Life Loyal Members!
Kristi Tucker
08/15/2018
Since 2010, Theta Life Loyal has been a beneficial way for alumnae and collegians to stay connected to the Fraternity, and as of August 2018, Life Loyal has reached 6,000 members! These members made the decision to financially support The Theta Magazine, thereby freeing college and alumnae dues to fund programming. Keep Reading
Because of Theta
Kayla Guglielmo
Eta Phi, Belmont
08/13/2018
When talking about college with my friends during our senior year of high school, we all discussed going through recruitment and joining a sorority. It was something that I wasn't against, but I also was not dead-set on joining a sorority. I just didn't think it necessary. That was until I moved into my dorm the beginning of freshman year and realized I didn't have any friends ... in fact, I knew no one. Keep Reading
Heritage
Are you interested in Theta history or artifacts? Are you a researcher looking into the history of women on college campuses? Explore the story of Theta through our collections, exhibits, articles, and blogs and learn how leading women make history.