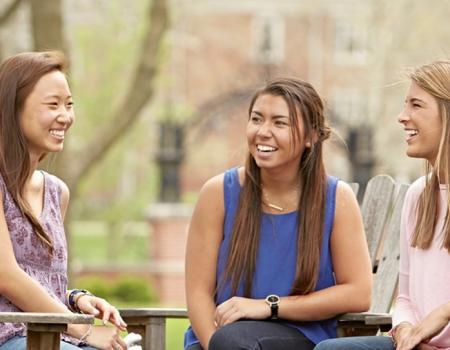 Kappa Alpha Theta
There are many organizations we can join as collegians and alumnae. But Theta isn't like other organizations. Our members are different; we aren't afraid to stand out, to make a difference together. In Kappa Alpha Theta, women find an inclusive, supportive, empowering community in which we push one another—in the best possible way—to be the finest versions of ourselves.
Learn More About Theta
Joining Theta
As members of the first Greek-letter fraternity for women, today's Thetas uphold a long tradition of leading the way for women's groups and women in higher education.
Support Thetas
How do we describe the women who devote time and treasure to Theta? In a word: extraordinary.
Learn How to Support Thetas
Reference Form & Legacy Introduction
Kappa Alpha Theta appreciates the efforts of its members who recommend outstanding young women for membership.
Recommend a PNM
Heritage
Are you interested in Theta history or artifacts? Are you a researcher looking into the history of women on college campuses? Explore the story of Theta through our collections, exhibits, articles, and blogs and learn how leading women make history.