Magazine Articles
https://d1j8dcgobb3n6i.cloudfront.net/heritage/Heroes/Magazine_Mobile.jpg?mtime=20190619175823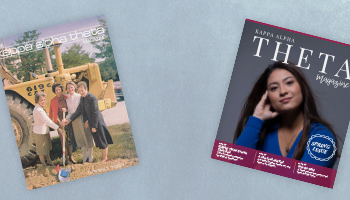 Kappa Alpha Theta Magazine is a quarterly publication offering news, updates, and stories about our members, our college and alumnae chapters, and Theta as a whole.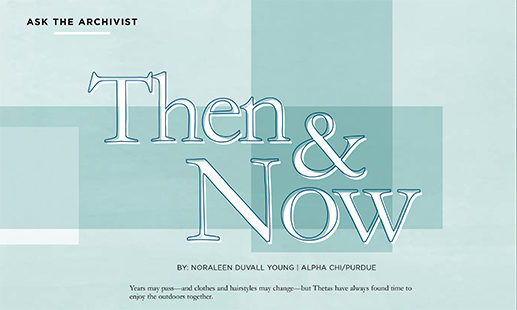 Current Issue
The Theta Magazine includes a regular article from the archives that covers a broad range of topics, people, and time periods in Theta's rich history.
Read latest issue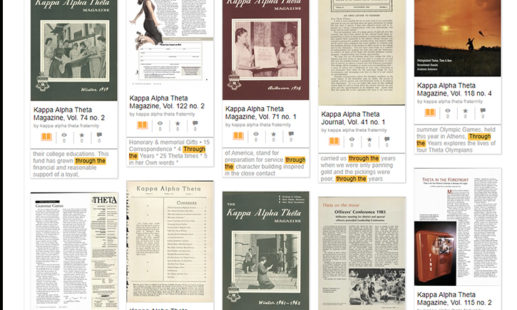 Magazine Archives
Visit the Kappa Alpha Theta Archives collection on the Internet Archive to search the Theta Magazine from 1885-present.
Find past issues