Women's History
https://d1j8dcgobb3n6i.cloudfront.net/heritage/Heroes/Hero_WomensHistory_Mobile.jpg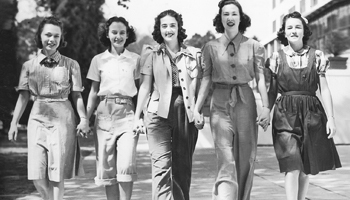 Women's Greek-letter groups operated in the larger context of women in higher education and in general, women's history. Check out these resources:
Women in Higher Education
Women's History
Let's Connect About History
The field for the history of Greek-letter organizations, and in particular women's groups, is one that provides many areas of study. The Kappa Alpha Theta archives is just one of several that can assist in efforts to study the history of college-educated women.