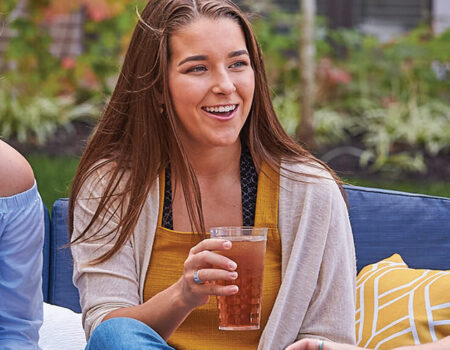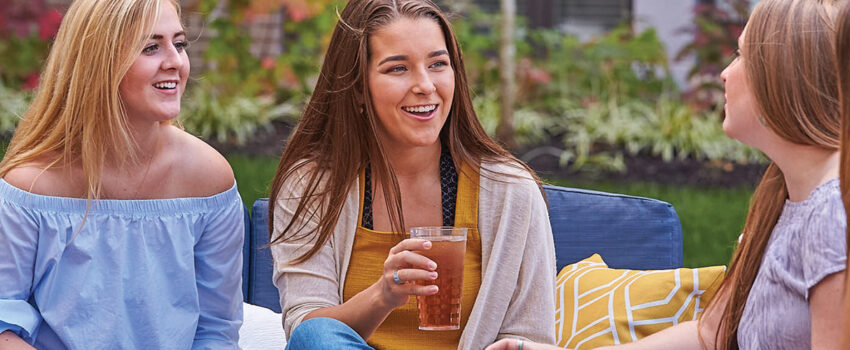 KAPPA ALPHA THETA FRATERNITY
TERMS OF USE
PLEASE READ THESE TERMS CAREFULLY.
Last Updated on: May 16, 2018
These Terms of Use apply to our website, microsites, and mobile versions of our website and mobile sites (collectively, the "Site") that expressly adopt, display, or link to these Terms of Use, as may be revised from time to time.
The Site is operated by Kappa Alpha Theta Fraternity, Inc., Kappa Alpha Theta Fraternity Housing Corporation, and Kappa Alpha Theta Foundation (collectively, "Theta" or "we" or "us" or "our").
Certain portions of the website, all or portions of certain microsites, and/or all or portions of certain mobile versions of the website and mobile sites may be separately dedicated to, partitioned for, or segregated for purposes of information or uses pertaining specifically to Kappa Alpha Theta Foundation.
For clarification, any websites, microsites, or social media pages operated by or for any Theta member, chapter, establishment, alumnae, or other group, or collections of one or more of the foregoing, are not officially associated with or endorsed by Theta, and Theta explicitly disclaims any and all responsibility and liability for the accuracy, content, and availability of information at such other sites and pages.
Subject to these Terms of Use, the Site is offered to you (the "User" or "you") for your use. PLEASE READ THESE TERMS OF USE CAREFULLY BEFORE USING THE SITE. Your use of the Site constitutes your agreement to be bound by these Terms of Use and Theta's Privacy Policy, which is incorporated herein by reference. If you do not agree to these Terms of Use, the Privacy Policy, or any other applicable terms, then do not use the Site.
CONTENT
All Site content, including, without limitation, all text, graphics, design elements, audio, video, music, icons, images, hyperlinks, displays, products, HTML and any other code, scripts, and software, and the collection, arrangement, and assembly of the foregoing (collectively, the "Content"), is the property of Theta or its sponsors, distributors, or licensors, and is protected by copyright law and other U.S. and international laws and treaties. The User is granted no right, title, or interest in or to the Content other than the limited license expressly set forth in these Terms of Use. The User may not modify, publish, transmit, participate in the transfer or sale of, reproduce, create derivative works from, distribute, perform, display, incorporate into a website, or in any way exploit the Content, or any portion thereof, without the express prior written permission of Theta.
ACCEPTABLE USE
The User's permitted licensed use of the Site and Content is limited to the standard functionality of the Site. In no event may the Site be used in a manner that: (i) is unlawful, fraudulent, or deceptive; (ii) harasses, abuses, stalks, threatens, defames, or otherwise infringes or violates the rights of any third party (including, without limitation, the rights of publicity or other proprietary rights); (iii) uses technology or other means not authorized by Theta to access Content; (iv) attempts to introduce viruses or any other computer code, files, or programs that interrupt, destroy, or limit the functionality of any computer software, hardware, or telecommunications equipment; (v) attempts to gain unauthorized access to Theta's systems or user accounts; (vi) encourages conduct that would constitute a criminal offense or that gives rise to civil liability; (vii) attempts to damage, disable, or overburden Theta's servers or networks; or (viii) fails to comply with applicable third-party terms. The User must comply with all applicable third-party terms of use or terms of service (e.g., wireless carrier terms of service) at all times while using the Site. Theta reserves the right to, in its sole discretion, terminate this limited license granted to the User hereunder and/or bring legal action against the User if the User engages in, or Theta reasonably believes the User has engaged in or is engaging in, use that violates these Terms of Use. Theta's failure or delay in taking such actions does not constitute a waiver of its rights to enforce these Terms of Use.
Without the prior written consent of Theta, you or third parties acting on your behalf are not allowed to mirror or deep-link to the Site, use Theta's proprietary marks as meta tags or keyword search terms, or use frames or utilize techniques or technologies to enclose any Content included on the Site.
COMMENTS
All comments, feedback, suggestions, and ideas submitted, offered, or otherwise provided to Theta via the Site or in connection with your use of the Site (collectively, "Comments") shall be and remain property of Theta. Theta shall be free to use any ideas, concepts, know-how, or techniques contained in any Comments for any purpose whatsoever.
USER INFORMATION
Some features that may be available on the Site require the transmission of information provided by the User ("User Information"). The User agrees to keep the User Information provided to the Site current at all times and to promptly update such information to the extent of any change. By using such features, the User consents to the transmission of User Information to Theta and/or its agents and authorizes Theta and/or its agents to record, process, and store such User Information as necessary for the Site functionality and for the purposes described herein and in the Privacy Policy.
Portions of the Site may allow or require Users to create a User account, which may require a password. It is the User's sole responsibility to control access to the User's accounts and keep the User's passwords confidential. The User is responsible and liable for all activities conducted through or under the User's accounts.
USER PARTICIPATION AND SUBMISSIONS
The Site may permit you to voluntarily submit, upload, and/or post content, including photographs, videos, comments, materials, and other user-generated content (collectively, "Submissions").
Theta may not review communications or Submissions posted to or created by users accessing the Site and is not in any manner responsible for the content of such communications or Submissions. You acknowledge that, by providing you with the ability to view and distribute Submissions on the Site, Theta is merely acting as a passive conduit for such distribution and is not undertaking any obligation or liability relating to any such Submissions or activities on the Site. However, Theta reserves the right to block or remove communications or Submissions that Theta determines to be in violation of these Terms of Use or otherwise unacceptable to Theta, in its sole discretion. Theta will have no obligations with respect to the Submissions.
Providing such Submission constitutes your consent and grant to Theta of an unrestricted, non-exclusive, royalty-free, worldwide, perpetual, irrevocable, and fully sublicensable right and permission to reproduce, modify, adapt, publish, translate, disclose, distribute, incorporate, create derivative works of, and otherwise use and exploit the Submissions and all data, images, sounds, text, and other things embodied therein (including your name, likeness, voice, and biographical information) for any purpose and in any form or media, without any further authorization by you. You further agree that Theta is free to use any ideas, concepts, and know-how contained in any Submission. No compensation will be paid with respect to the use of any Submission. Theta is under no obligation to post or use any Submission that you may provide and may remove any Submission at any time in Theta's sole discretion and without notice.
You understand and agree that such Submissions may be accessed and viewed by others, including by the general public, and, whether or not such Submissions are published, Theta does not guarantee any confidentiality with respect to any Submissions. You are solely responsible for your own Submissions and the consequences of publication on the Site or elsewhere. We reserve the right to determine in our sole discretion whether each Submission is appropriate; whether it complies with these Terms of Use, our standards, and applicable law; and whether it may be posted or removed.
By making a Submission, you warrant and represent that; (i) you own or otherwise control all of the rights to the Submission as described in this section, including, without limitation, all the rights necessary for you to make the Submission; (ii) the content of the Submission is accurate; (iii) the use of the content in your Submission does not violate any provisions of these Terms of Use and will not cause injury to any person or entity; and (iv) you will indemnify Theta for all claims and liabilities resulting from your Submission.
You further agree that you will not submit any content or other material to the Site that is contrary to applicable local, national, or international laws and regulations.
Theta does not endorse any content submitted by any User, or any opinion, recommendation, or advice expressed therein, and Theta expressly disclaims any and all liability in connection with such content.
THIRD-PARTY CONTENT
The User understands and agrees that Theta does not control and is not responsible for any Content made available on the Site by other users. The User's use of, or reliance on, any information contained in such third-party Content is at the User's sole risk. Under no circumstances will Theta be liable for any such third-party Content or for any loss or damage resulting from the User's use of, or reliance on, such third-party Content.
LINKS TO THIRD-PARTY SITES
The Site may include links to third-party websites or other sites not operated by Theta. These links are provided for the User's convenience and in no way signify any endorsement of any such websites or other sites or the content thereof. ACCESS TO ANY SUCH LINKED WEBSITE OR OTHER SITE IS AT THE USER'S OWN RISK, AND THETA WILL NOT HAVE ANY LIABILITY ARISING OUT OF OR RELATED TO SUCH WEBSITES, OTHER SITES, AND/OR THEIR CONTENT, OR FOR ANY DAMAGES OR LOSS CAUSED OR ALLEGED TO BE CAUSED BY OR IN CONNECTION WITH ANY USE OF OR RELIANCE ON ANY SUCH CONTENT, OR FOR ANY GOODS OR SERVICES AVAILABLE ON OR THROUGH ANY SUCH WEBSITES OR OTHER SITES.
TRADEMARKS AND COPYRIGHTS
All Content on the Site is the exclusive property of and owned by Theta, its licensors, or its content providers. The Site and its Content are a collective work and a compilation under the United States copyright laws and other copyright laws, such copyrights being owned by Theta. All trademarks, service marks, and trade names are trademarks or registered trademarks of, and are proprietary to, Theta or other respective owners that have granted Theta the right or license to use such marks. Nothing on the Site shall be construed as granting, by implication, estoppel, or otherwise, any license or right to use any trademark, logo, or service mark displayed on the Site without the owner's prior written permission.
Theta reserves all rights not expressly granted in and to the Site and its Content.
ELIGIBILITY; JURISDICTION
The User represents and warrants that she or he: (i) is fully competent and able to enter into and abide by these Terms of Use; (ii) is not located in a country that is subject to a U.S. Government embargo or that has been designated by the U.S. Government as a "terrorist support" country; and (iii) is not included on any U.S. Government list of prohibited or restricted parties. The Site is not intended for children under the age of 13. Theta does not represent the Site is available or appropriate for use in other jurisdictions outside the United States and Canada. Any access to or use of the Site from other jurisdictions is at the User's sole risk, and the User is responsible for complying with all applicable local laws.
NOTICES AND PROCEDURES FOR MAKING CLAIMS OF COPYRIGHT INFRINGEMENT
Pursuant to Title 17, United States Code, Section 512(c)(2), notifications of claimed copyright infringement should be sent to the Site's designated agent. ALL INQUIRIES NOT RELEVANT TO OR NOT COMPLYING WITH THE FOLLOW PROCEDURE WILL RECEIVE NO RESPONSE.
To be effective, your notification must (i) be in writing, (ii) be provided to the Theta designated copyright agent, and (iii) include ALL of the following:
1. A physical or electronic signature of the person authorized to act on behalf of the owner of an exclusive right that is allegedly infringed;
2. Identification of the copyrighted work claimed to have been infringed upon, or, if there are multiple copyrighted works, a representative list of such works;
3. Identification of the material that is claimed to be infringing or the subject of infringing activity and that is to be removed or access to which is to be disabled, and information reasonably sufficient to permit the service provider to locate the material;
4. Information reasonably sufficient to permit the service provider to contact you, such as address, telephone number, and, if available, an electronic mail address at which the complaining party may be contacted;
5. A statement that you have a good faith belief that use of the material in the manner complained of is not authorized by the copyright owner, its agent, or the law; and
6. A statement that the information in the notification is accurate and, under penalty of perjury, that you are authorized to act on behalf of the owner of an exclusive right that is allegedly infringed.
Notices of claimed copyright infringement should be directed to:
By email: info@kappaalphatheta.org
By postal mail: 8740 Founders Road, Indianapolis, IN 46268
By phone: 1.800.526.1870
THE PRECEDING INFORMATION IS PROVIDED EXCLUSIVELY FOR NOTIFYING THETA THAT YOUR COPYRIGHTED MATERIAL MAY HAVE BEEN INFRINGED. ALL OTHER INQUIRIES, SUCH AS PRODUCT- OR SERVICE-RELATED QUESTIONS OR REQUESTS, OR QUESTIONS ON PRIVACY, WILL NOT RECEIVE A RESPONSE THROUGH THIS PROCESS.
EQUITABLE RELIEF
You acknowledge and agree that breach of these Terms of Use will result in irreparable harm that would be difficult to measure; and, therefore, that upon any such breach or threat of such breach, Theta shall be entitled to seek injunctive or other appropriate equitable relief from any court of competent jurisdiction (without the necessity of proving actual damages or of posting bond), in addition to whatever remedies Theta may have at law, under these Terms of Use, or otherwise.
DISCLAIMERS
THETA AND ITS LICENSORS AND CONTRACTORS DO NOT WARRANT OR GUARANTEE THE ACCURACY, RELIABILITY, OR COMPLETENESS OF THE SITE OR THE SITE CONTENT OR REPRESENT THAT THE SITE OR THE SITE CONTENT IS ERROR-FREE OR CAPABLE OF OPERATING ON AN UNINTERRUPTED BASIS. THE SITE IS PROVIDED "AS IS" AND "AS AVAILABLE" AND WITHOUT WARRANTY OF ANY KIND. TO THE FULLEST EXTENT ALLOWABLE UNDER APPLICABLE LAW, ALL WARRANTIES, WHETHER EXPRESS OR IMPLIED, ARE HEREBY DISCLAIMED, INCLUDING, BUT NOT LIMITED TO, ANY IMPLIED WARRANTY OF MERCHANTABILITY, FITNESS FOR A PARTICULAR PURPOSE, TITLE, AND NON-INFRINGEMENT. Some jurisdictions do not allow the disclaimer of implied warranties, and, in such jurisdictions, portions of the foregoing disclaimer may not apply to you.
LIMITATIONS OF LIABILITY AND EXCLUSIONS OF DAMAGES
Use of the site is at THE USER'S own risk. TO THE FULLEST EXTENT ALLOWABLE UNDER APPLICABLE LAW, THETA AND ITS LICENSORS AND CONTRACTORS shall NOT be LIABLE FOR ANY DIRECT, INDIRECT, INCIDENTAL, SPECIAL, CONSEQUENTIAL, OR PUNITIVE DAMAGES ARISING OUT OF OR RELATED TO: (i) use or misuse of the SITE OR the SITE Content; (ii) inability to access or use the SITE or the SITE Content; (iii) any loss or corruption of data or information submitted VIA the SITE; (iv) any communications or services provided by, or requested from, THETA via the site; or (v) ANY PERSONAL INJURY (INCLUDING DEATH) OR PROPERTY DAMAGE RESULTING FROM ACCESS TO OR USE OF THE SITE OR THE SITE CONTENT. The foregoing limitations of liability and exclusions of damages shall apply whether the claim is based on warranty, contract, tort, or any other legal theory, and whether or not THETA is advised of the possibility of such damages. Some jurisdictions do not allow the limitation or exclusion of incidental or consequential damages in certain circumstances, so portions of the above limitations or exclusions may not apply to you.
INDEMNIFICATION
You agree to indemnify, defend, and hold harmless Theta and its respective affiliated and related entities and their respective officers, directors, employees, contractors, agents, licensors, service providers, subcontractors, and suppliers from and against any and all claims, actions, suits, damages, losses, liabilities, expenses, and costs, including reasonable attorney's fees and court costs, arising or resulting from your use of the Site or the Content or any violation of these Terms of Use.
MODIFICATION OF THESE TERMS OF USE
Theta may, without notice to you, at any time revise these Terms of Use and other information contained on the Site. Theta may also make improvements or changes in the products, services, or programs described in the Site at any time without notice. Theta reserves the right to modify, suspend, or discontinue any aspect of the Site at any time. Your continued use of the Site after any changes to these Terms of Use or other policies means you accept the changes. You are responsible for regularly reviewing these Terms of Use.
GOVERNING LAW; VENUE
These Terms of Use are governed by the laws of the State of Indiana and applicable federal laws of the United States of America, without giving effect to conflict of laws principles.
The User irrevocably consents to the exclusive jurisdiction of the federal and state courts situated in Indianapolis, Indiana, USA, for purposes of any legal action arising out of or related to these Terms of Use or use of the Site.
LEGAL NOTICE FOR NEW JERSEY RESIDENTS
Under the New Jersey Truth-in-Consumer Contract, Warranty and Notice ACT ("TCCWNA"), N.J.S.A. 56:12-14 et seq., consumers may not be offered any written contract which includes any provision that violates any clearly established legal right of a consumer, or responsibility of a seller, as established by state or federal law. In addition, under the TCCWNA, no consumer contract may state that any of its provisions are or may be void, unenforceable or inapplicable in some jurisdictions without specifying which provisions are or are not void, unenforceable or inapplicable in New Jersey. Therefore, the following provisions of these Terms of Use shall not be applicable to New Jersey residents: (1) the provisions concerning limiting our liability for any loss or damage is not applicable to New Jersey residents to the extent Theta was negligent or has breached its obligation; (2) the provisions concerning the exclusion or limitation of certain damages is not applicable to New Jersey residents with respect to punitive damages, loss of data, and loss of or damage to property; and (3) the provisions concerning the indemnification by the User is not applicable to New Jersey residents unless you were negligent or have breached these Terms of Use.
GENERAL
These Terms of Use shall apply to and bind your permitted assignees and successors in interest and those of Theta. Amendments to these Terms of Use will become effective when posted on the Site. Your continued use of the Site after such posting will be deemed your acceptance of these changes to these Terms of Use. The waiver by Theta of any breach or default shall not be deemed to be a waiver of any later breach or default. The exercise or failure to exercise any remedy shall not preclude the exercise of that remedy at another time or of any other remedy at any time. If any provision or portion of these Terms of Use is held invalid or unenforceable, the other provisions and portions shall not be affected. The headings are used for the convenience of the parties and shall not affect the construction or interpretation of these Terms of Use.
HOW TO CONTACT THETA
If you have any questions or comments about these Terms of Use or the Site, please contact us:
By email: info@kappaalphatheta.org
By postal mail: 8740 Founders Road, Indianapolis, IN 46268
By phone: 1.800.526.1870