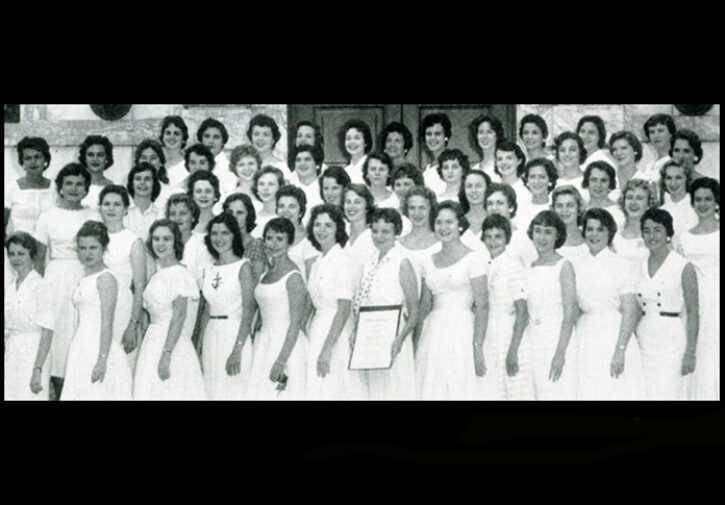 Delta Zeta
Emory
Located At
Kappa Alpha Theta - Emory University , 11 Eagle Row NE Lodge D
Atlanta, Georgia 30322
Installed On
May 09, 1959
Chapter Beginnings
Few women attended Emory College in Atlanta, Georgia, as most enrolled in its sister school, Agnes Scott. Emory opened its doors to women in 1953, and when Panhellenic groups arrived on campus, they came en masse: 10 were founded simultaneously in 1959. The largest local — the Kite Club — became Delta Zeta Chapter.
Notable Thetas
From the very beginning, Theta alumnae have distinguished themselves in their careers and their volunteer endeavors. In fact, some are so well-known that they're household names, and many have the distinction of being the first women in their professional fields. The archives takes this opportunity to recognize some of our more notable sisters.
Delta Zeta Historical Documents from the Archives
Click on the documents below for a variety of historical documents about the chapter.