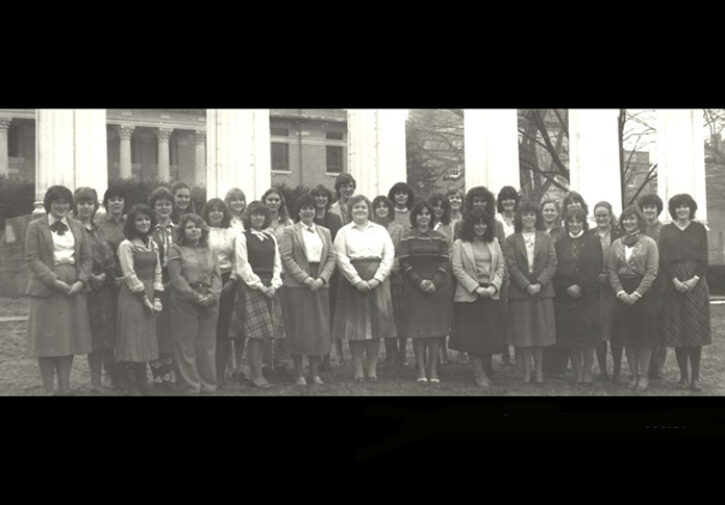 Epsilon Iota
Westminster
Located At
Kappa Alpha Theta, Westminster College , 501 Westminster Ave, CBox 660
Fulton, Missouri 65251-8660
Installed On
February 20, 1982
Chapter Beginnings
Three years after Westminster College, in Fulton, Missouri, opened to women, Kappa Alpha Theta and Kappa Kappa Gamma were invited to the campus. Epsilon Iota Chapter's 1982 pre-installation service was held in the Winston Churchill Memorial, a seventeenth-century Christopher Wren church moved from England to the Westminster campus in tribute to Churchill's "Iron Curtain" speech delivered at Westminster in 1946.
Notable Thetas
From the very beginning, Theta alumnae have distinguished themselves in their careers and their volunteer endeavors. In fact, some are so well-known that they're household names, and many have the distinction of being the first women in their professional fields. The archives takes this opportunity to recognize some of our more notable sisters.
Epsilon Iota Historical Documents from the Archives
Click on the documents below for a variety of historical documents about the chapter.