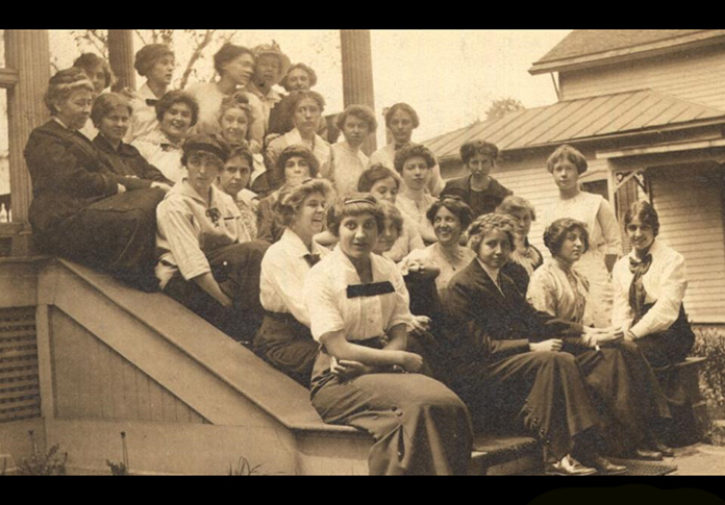 Eta
Michigan
Located At
Kappa Alpha Theta , 1414 Washtenaw Ave.
Ann Arbor, Michigan 48104-3183
Installed On
December 10, 1879
Chapter Beginnings
Eta Chapter at the University of Michigan was the first women's fraternity at Ann Arbor in 1879. In 1886, the charter was withdrawn due to disagreements within the Fraternity. When reestablished in 1893, Eta was the first chapter whose charter members were all initiated at Convention. In 1917, the chapter purchased a house built in 1867, an historic site and home to Eta until the chapter left the campus in 2016.
Notable Thetas
From the very beginning, Theta alumnae have distinguished themselves in their careers and their volunteer endeavors. In fact, some are so well-known that they're household names, and many have the distinction of being the first women in their professional fields. We take this opportunity to recognize some of our more notable sisters.
Eta Historical Documents from the Archives
Click on the documents below for a variety of historical documents about the chapter.