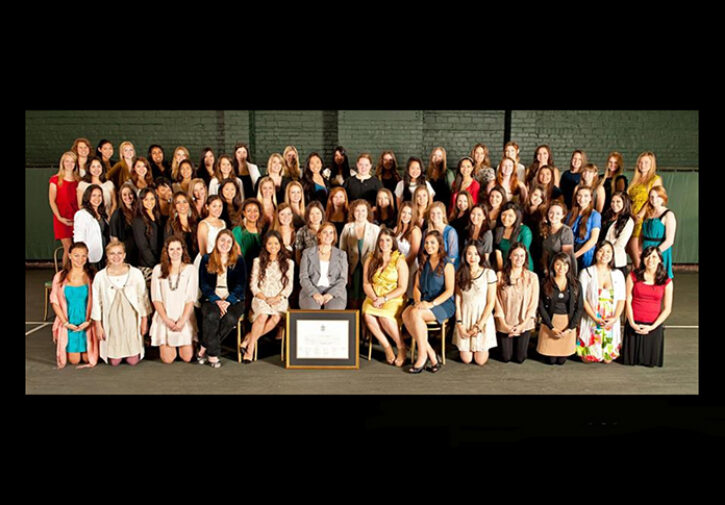 Eta Upsilon
San Francisco
Located At
Kappa Alpha Theta - 2130 Fulton St , University Center 4th Floor, Attn: SLE
San Francisco, California 94117-1080
Installed On
October 23, 2011
Chapter Beginnings
Founded in 1885, the University of San Francisco is nicknamed "The Hilltop" because the campus is located at Lone Mountain, the peak of one of San Francisco's major hills. 2011 welcomed the university to the Theta family as Eta Upsilon became the fourth active college chapter in northern California's Bay Area.
Notable Thetas
From the very beginning, Theta alumnae have distinguished themselves in their careers and their volunteer endeavors. In fact, some are so well-known that they're household names, and many have the distinction of being the first women in their professional fields. The archives takes this opportunity to recognize some of our more notable sisters.
Eta Upsilon Historical Documents from the Archives
Click on the documents below for a variety of historical documents about the chapter.