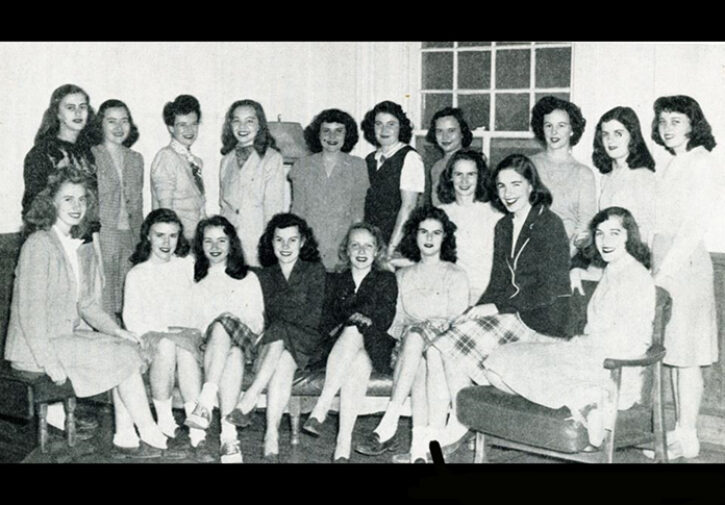 Gamma Mu
Maryland
Located At
Kappa Alpha Theta , 7407 Princeton Ave
College Park, Maryland 20740-3304
Installed On
February 14, 1947
Chapter Beginnings
In 1947, Gamma Mu Chapter at the University of Maryland was installed at the District Convention, a meeting of all chapters in the area. The new members traveled from College Park, Maryland, to Washington, DC, where they boarded a train to Atlantic City. There they were initiated, attended district meetings, received their charter, and slated chapter officers — all in one weekend.
Notable Thetas
From the very beginning, Theta alumnae have distinguished themselves in their careers and their volunteer endeavors. In fact, some are so well-known that they're household names, and many have the distinction of being the first women in their professional fields. The archives takes this opportunity to recognize some of our more notable sisters.
Gamma Mu Historical Documents from the Archives
Click on the documents below for a variety of historical documents about the chapter.