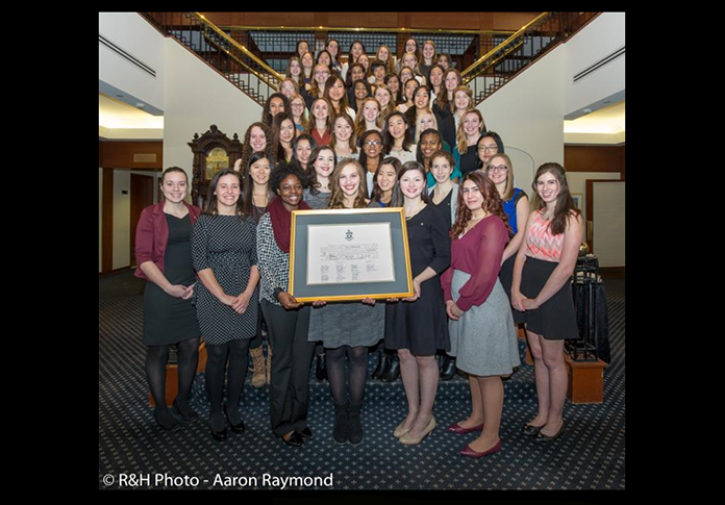 Theta Lambda
Rochester
Located At
Kappa Alpha Theta , 201 Wilson Commons
Rochester, New York 14627
Installed On
November 14, 2015
Chapter Beginnings
Established in 1850, the University of Rochester is a private, non-sectarian university in Rochester, New York. The first female students were admitted in 1900 as a result of effort by noted suffragists Susan B. Anthony and Helen Barrett Montgomery. With its establishment in 2015, Theta Lambda joined 14 other women's Greek-letter groups on campus.
Notable Thetas
From the very beginning, Theta alumnae have distinguished themselves in their careers and their volunteer endeavors. In fact, some are so well-known that they're household names, and many have the distinction of being the first women in their professional fields. We take this opportunity to recognize some of our more notable sisters.
Theta Lambda Historical Documents from the Archives
Click on the documents below for a variety of historical documents about the chapter.