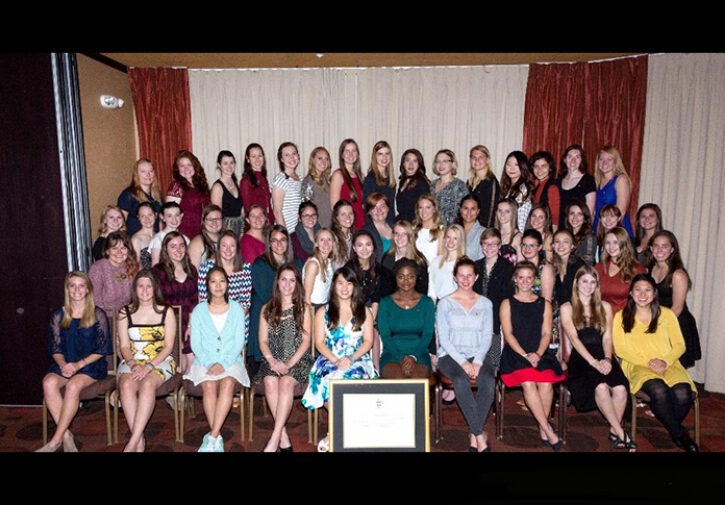 Theta Mu
Colorado School of Mines
Located At
Kappa Alpha Theta - Mines Student Activity Office , 1500 Illinois St
Golden, Colorado 80401
Installed On
November 05, 2016
Chapter Beginnings
The Colorado School of Mines dates back to 1870 with the founding of Jarvis Hall Collegiate School. It became "Mines" in 1873, reflecting the major industry of the area—mining—and with a curriculum heavily focused on engineering and applied sciences. Theta Mu Chapter became the fourth women's Greek-letter group on campus and the fourth Colorado chapter in 2016.
Notable Thetas
From the very beginning, Theta alumnae have distinguished themselves in their careers and their volunteer endeavors. In fact, some are so well-known that they're household names, and many have the distinction of being the first women in their professional fields. The archives takes this opportunity to recognize some of our more notable sisters.
Theta Mu Historical Documents from the Archives
Click on the documents below for a variety of historical documents about the chapter.