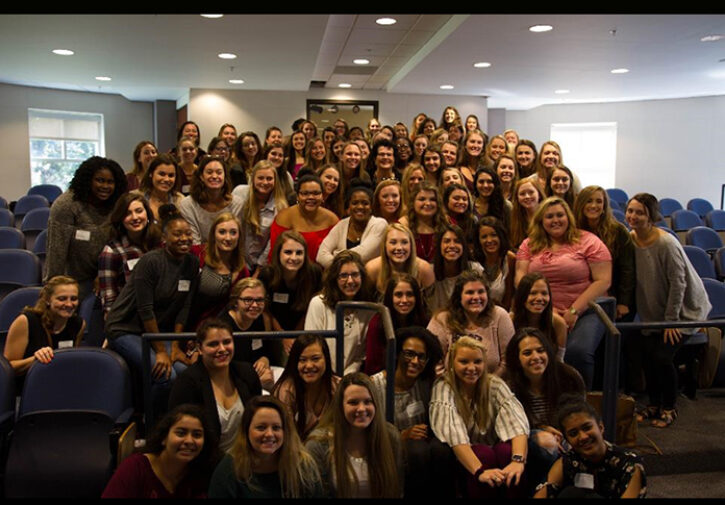 Theta Omicron
UNC Charlotte
Located At
, 1531 Darryl McCall Circle
Charlotte, North Carolina 28262
Installed On
November 11, 2017
Chapter Beginnings
The University of North Carolina Charlotte began in 1946 as the Charlotte Center of the UNC, which later became Charlotte College. In 1963, it became a four-year college and in 1965 merged with what would become the University of North Carolina. The Theta Omicron Chapter, installed in November 2017, became part of a large Greek-organization community on campus.
Notable Thetas
From the very beginning, Theta alumnae have distinguished themselves in their careers and their volunteer endeavors. In fact, some are so well-known that they're household names, and many have the distinction of being the first women in their professional fields. The archives takes this opportunity to recognize some of our more notable sisters.
Theta Omicron Historical Documents from the Archives
Click on the documents below for a variety of historical documents about the chapter.