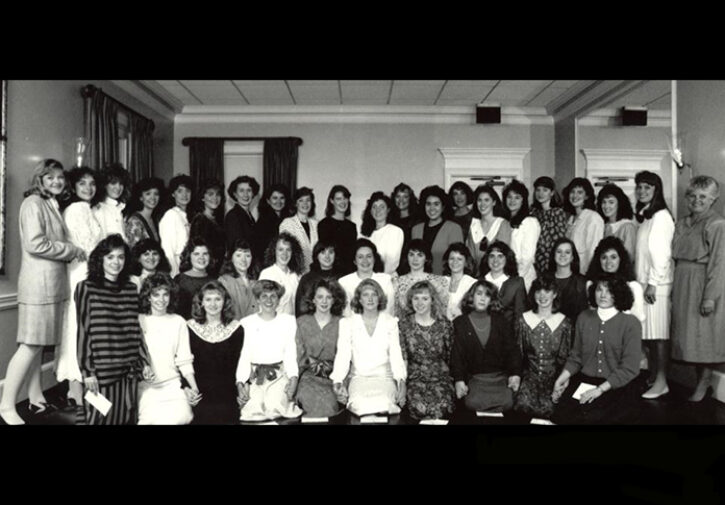 Zeta Eta
Wofford
Located At
Kappa Alpha Theta/ Wofford College , 429 N. Church Street, CPO F
Spartanburg, South Carolina 29303-3663
Installed On
February 11, 1989
Chapter Beginnings
The second chapter installed in South Carolina was Zeta Eta Chapter at Wofford College in Spartanburg. Due to a hurricane, the 1989 installation took place out of order—following Zeta Theta's installation—but the delay in no way dampened the spirits of the Wofford women, who had already made their mark by earning the highest grade-point average among the nine Greek organizations at Wofford.
Notable Thetas
From the very beginning, Theta alumnae have distinguished themselves in their careers and their volunteer endeavors. In fact, some are so well-known that they're household names, and many have the distinction of being the first women in their professional fields. The archives takes this opportunity to recognize some of our more notable sisters.
Zeta Eta Historical Documents from the Archives
Click on the documents below for a variety of historical documents about the chapter.