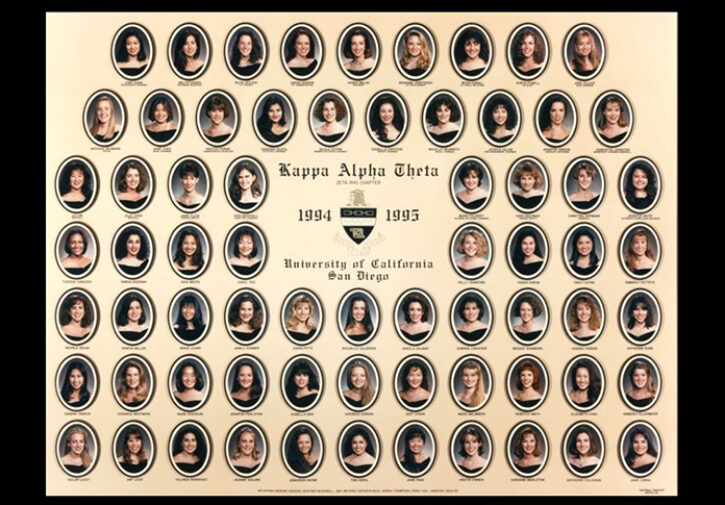 Zeta Rho
UC San Diego
Located At
Kappa Alpha Theta - UCSD , 9500 Gilman Drive, Dept 0077
La Jolla, California 92093-0077
Installed On
February 12, 1994
Chapter Beginnings
Zeta Rho Chapter members were initiated and the chapter installed at the University of California San Diego in 1994. UCSD is one of America's "Public Ivy" institutions, a designation that recognizes top research universities in the US. Kappa Alpha Theta was the ninth women's group to join the Greek community at UCSD.
Notable Thetas
From the very beginning, Theta alumnae have distinguished themselves in their careers and their volunteer endeavors. In fact, some are so well-known that they're household names, and many have the distinction of being the first women in their professional fields. The archives takes this opportunity to recognize some of our more notable sisters.
Zeta Rho Historical Documents from the Archives
Click on the documents below for a variety of historical documents about the chapter.