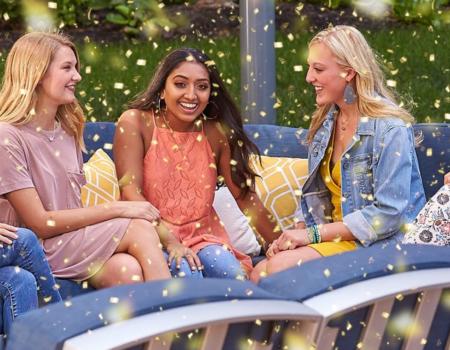 We are celebrating
Our Founders
Our Members
Our Future
Our Founders
---
Theta's Sesquicentennial
January 27, 2020
Weeks

—

Days

—

Hours

—

Minutes

—

Seconds

—
Let's Celebrate Theta!
2020 is Theta's sesquicentennial, a celebration of our 150th year. What will you do to acknowledge this milestone in Theta history? Will you attend a Founders Day event, reach out to a Theta sister you haven't talked to since your college days, or perhaps flip through your favorite scrapbook from initiation?
#Theta150
No matter how you celebrate, be sure to take a moment to thank Bettie for being a visionary, taking a stand, and establishing a supportive organization for women that is just as strong today as it was in 1870.
First Greek-letter Fraternity for Women
Indiana Asbury admitted female students for the first time in the fall of 1867, and Bettie was among the first five women to enter the college. Learn more about Bettie and Theta's history below.