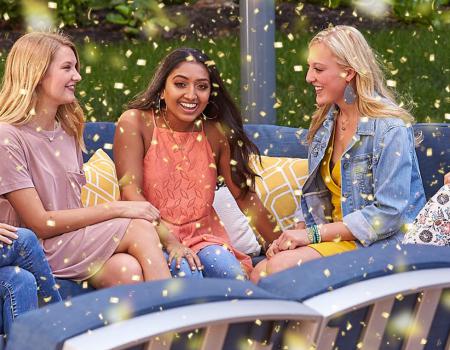 We are celebrating
Our Founders
Our Members
Our Future
Our Founders
---
Theta's Sesquicentennial
January 27, 2020
Let's Celebrate Theta!
2020 is Theta's Sesquicentennial, a celebration of our 150th year. We want to acknowledge and celebrate this milestone in Theta history. Perhaps you can attend a Founders Day celebration or reach out to a Theta sister you haven't talked to since your college days. Even acknowledging your Theta pride with something small is a celebration.
The Kite
The story of Theta's founding has been an inspiration to Thetas everywhere — how four remarkable young women went against the grain to do something that had never been done before. And now we will rewind the clock to take you back to that fateful moment — view The Kite film!
The 2020 Collections
The 2020 Collections feature jewelry (a badge that is an exact replica of ones Bettie, Alice, Hannah, and Bettie wore in 1870, unique badge guards, and 150th anniversary dangle) along with sesquicentennial-themed items and 150th branded apparel to help you celebrate Theta in 2020.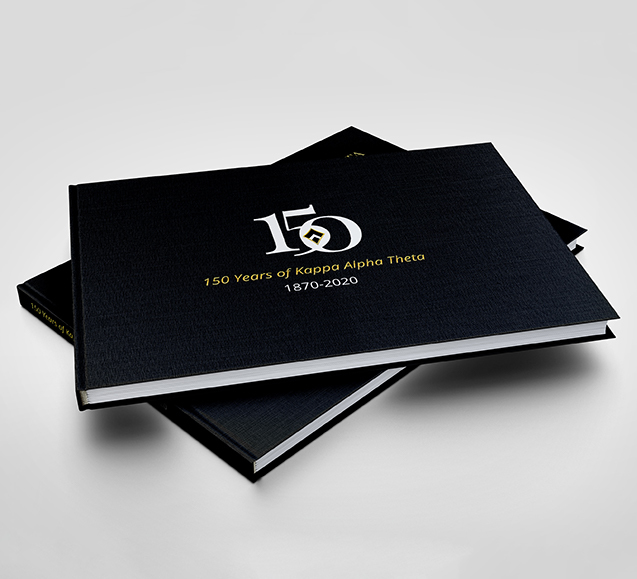 150 Years of Kappa Alpha Theta
Purchase your own copy of a comprehensive look at Kappa Alpha Theta's rich history.
Learn More
Celebration Kit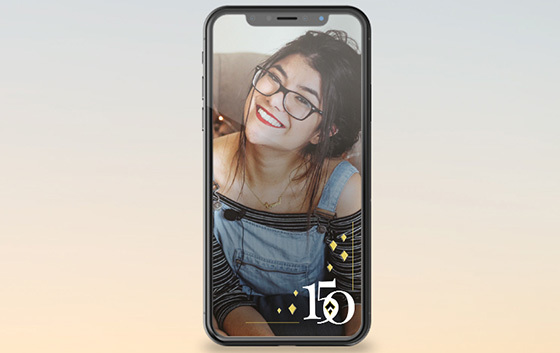 Celebration Kit
We've created a kit to help you celebrate this year. Download the designs and follow the instructions to join us in the celebrations!
View the Celebration Kit
Share Your Theta Story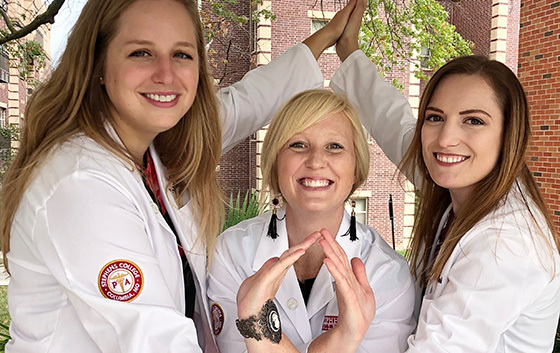 Share Your Theta Story
We all have memories from recruitment … initiation … reconnecting with a sister. Share your story with us and read stories from other Thetas.
Read More
Diamond Thetas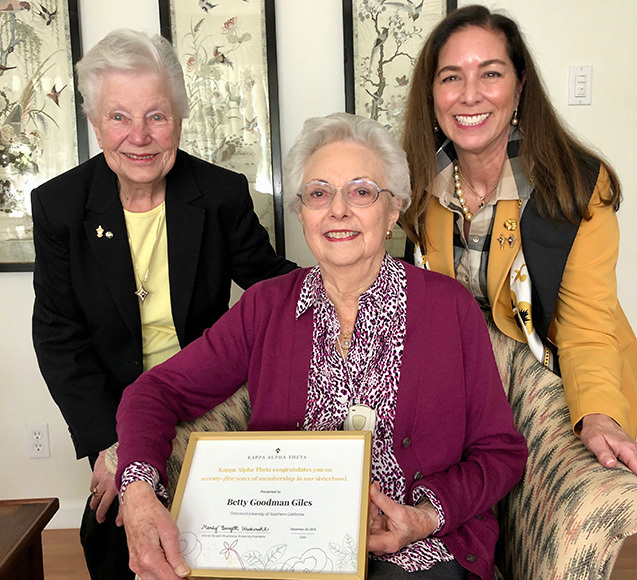 Diamond Thetas
On Founders Day 2020, about 290 women celebrated 75 years of Theta membership. We are calling them Diamond Thetas … in honor of their diamond anniversary.
Read Their Stories
First Greek-letter Fraternity for Women
Indiana Asbury admitted female students for the first time in the fall of 1867, and Bettie Locke Hamilton was among the first five women to enter the college. Learn more about Bettie and Theta's history below.