Our biggest celebration is just around the corner, and we want every member to enjoy Theta's 150th! We realize our members are connected to and engaged with Theta in various ways and each of us will commemorate our anniversary differently. You may not be able to attend a Theta event, but there are many ways for you to be part of this grand celebration.
---
The 2020 Collection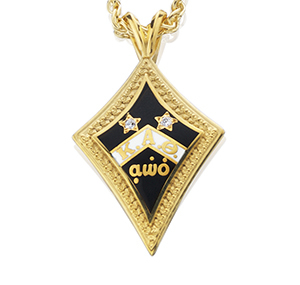 There's something special about Kappa Alpha Theta's history, and we feel it every time we pin our badges over our hearts. In honor of our 150th anniversary in 2020, we developed a jewelry collection to celebrate the courage and leadership of our founders; it includes a limited-edition badge which is an exact replica of the ones Bettie, Alice, Hannah, and Bettie wore in 1870. It matches every detail, including the two diamonds within the twin stars that are set by hand. In addition to the badge, The 2020 Collection will include unique guards in three designs and metal grades, plus a 150th anniversary dangle.
The Sesquicentennial Collection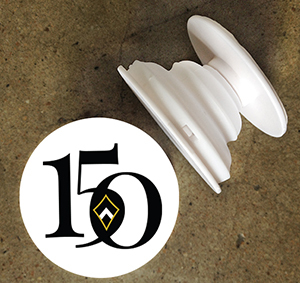 In addition to The 2020 Collection, we have arranged an assortment of Theta merchandise to celebrate the sesquicentennial! Produced by and in collaboration with one of our licensed vendors, Sorority Girl Store, the Sesquicentennial Celebration Kit includes cards, coasters, stickers, pop-out phone stands, holiday ornaments, and more! This kit will offer new and exciting items as we near our biggest celebration yet.
---
We hope all Thetas will want to celebrate Theta's sesquicentennial! Whether it's having a 150th sticker on your planner, wearing the dangle on your badge, or using the 150th notecards to connect with your sisters, it's all a form of celebration.