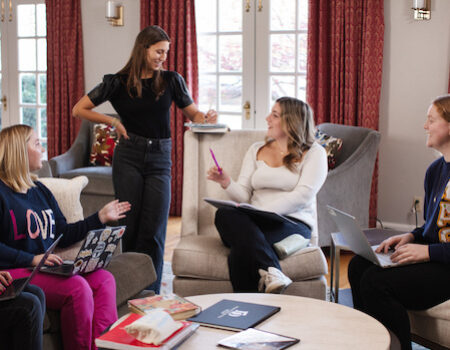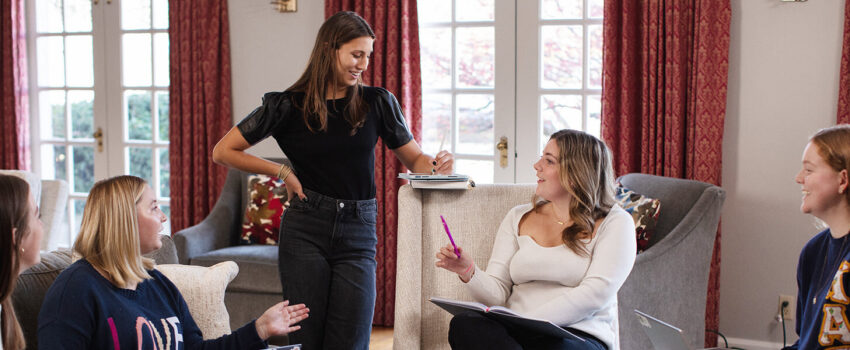 Position Statements
Kappa Alpha Theta has statements on topics directly impacting the experiences of our members. The Fraternity expects all members and chapters to act in accordance with them.
Medical Amnesty
Statement
The purpose of this policy is to encourage members and new members to prioritize the health and safety of themselves and their peers, and seek medical support, services, or help without fear of Fraternity-imposed sanctions.
Download the Statement
Blog
At their meeting on Friday, Dec. 9, 2022, Kappa Alpha Theta's Grand Council endorsed a medical amnesty policy which further demonstrates the organization's commitment to member health and safety.
Read the Blog
Sexual Assault & Gender-Based Violence
Kappa Alpha Theta is committed to providing a safe and welcoming environment free from sexual assault and gender-based violence. Kappa Alpha Theta condemns and will not tolerate sexual assault and/or gender-based violence, as such behavior is not in alignment with our values, adversely impacts our members, and violates expectations of membership. We believe Kappa Alpha Theta members have a role to play in addressing and preventing sexual assault and gender-based violence by:
Supporting survivors of sexual misconduct and sexual violence;
Committing to engaging members in prevention and intervention efforts;
Not supporting events contributing to the objectification/sexualization of groups of people, including women, or the reinforcement of restrictive gender roles;
Working to connect members to resources to prevent sexual misconduct and sexual violence, as well as resources for those members who are survivors of interpersonal violence; and
Partnering with subject matter experts to provide education, engage in prevention efforts, and serve as catalysts for change within chapters' campus/communities on an ongoing, regular basis.
Hazing
Kappa Alpha Theta seeks to promote an environment that is physically and emotionally safe at all times and does not tolerate any acts that may be constituted as hazing.
Hazing can be defined as an activity that endangers or is likely to endanger the emotional and/or physical health or safety of a member or new member or which tends to humiliate, embarrass, or cause personal discomfort regardless of one's willingness to participate in such activity.
In many jurisdictions, hazing is subject to legal consequences, including criminal liability. Hazing, in any form, will not be tolerated. Hazing may result in chapter and member discipline, including termination of membership.
Learn More
Membership Eligibility
Kappa Alpha Theta welcomes as members, in accordance with the laws of the Fraternity, college women, without regard to race, religion, national origin, age, disability, or other characteristics protected by applicable law. As some of the earliest women to attend college, Kappa Alpha Theta's founders fought for inclusion in a frequently hostile educational and social environment.
Our mission is to offer women lifelong opportunities for intellectual, and personal growth. Those who identify as women are eligible for membership in Kappa Alpha Theta.
Learn More
Contact Us
Reach out to us with questions about these position statements.