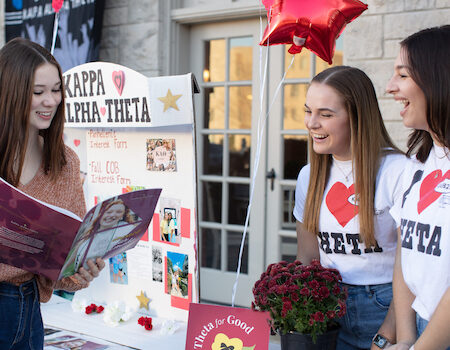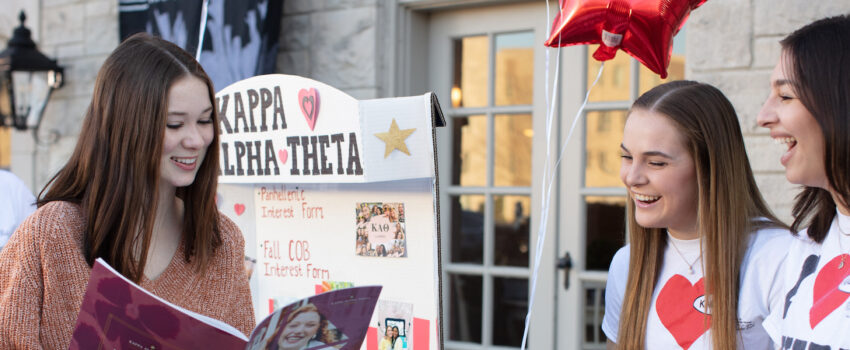 Join Theta
Theta isn't like other women's organizations. Yes, we're about leadership, lifelong sisterhood, and scholarship. But we're so much more! In a world that's often filled with imagery of women tearing one another down, Theta is about women building one another up.


Joining a College Chapter
Membership in Kappa Alpha Theta leads women into a life of friends, experiences, and goals that they might not have had otherwise. Being a Theta leads a woman to personal excellence, offering her ways to become her best self. The recruitment process can be overwhelming, and it often generates questions not only for potential new members and their parents but also alumnae and undergraduate members of the Fraternity.
Parents, Families & Support Systems
The engagement of parents, family members and support systems in each Theta member's experience is encouraged and warmly welcomed. Discover resources offered to those who support our members, and find out how to contact us.