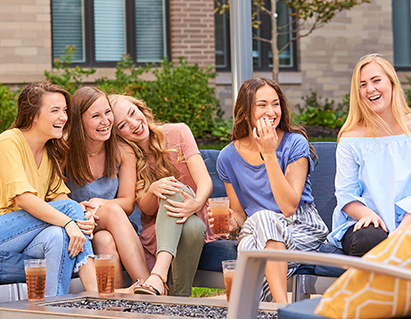 About Us
There are many organizations we can join as collegians and alumnae. But Theta isn't like other organizations. Our members are different: we aren't afraid to stand out, to make a difference together. We are women supporting women, and we inspire one another to be our best selves.
Mission
Kappa Alpha Theta nurtures each member throughout her lifetime, offering opportunities for intellectual and personal growth.
Vision
Leading every member to personal excellence through lifelong sisterhood.
Values
Scholarship, service, leadership, personal excellence, and friendship/sisterhood.
Theta Heritage
We've been doing this since our founding in 1870, when women accounted for only .007 percent of college students. In establishing Kappa Alpha Theta, our founders created a women's fraternity in which they could learn, grow, and be part of something larger than themselves.
In her later years, Bettie Locke Hamilton, one of our founders, wrote, "We realized somehow that we weren't going to college just for ourselves, but for all the girls who would follow after us, if we could just win out."
Membership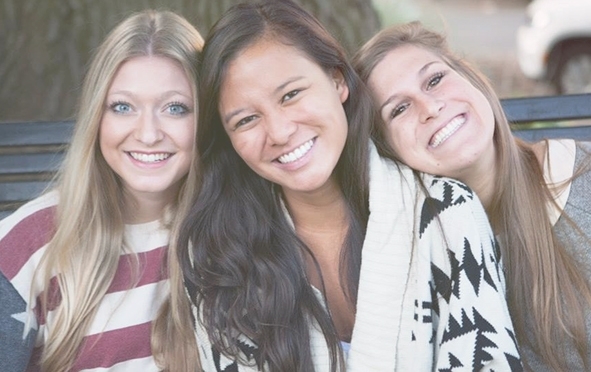 Membership
As some of the earliest women to attend college, Kappa Alpha Theta's founders fought for inclusion in a frequently hostile educational and social environment. Today, we strive to provide an inclusive environment throughout the membership experience. Our mission is to offer women lifelong opportunities for intellectual and personal growth.
Learn How to Join
National Panhellenic Conference
The National Panhellenic Conference (NPC) was founded in 1902 as an umbrella organization for 26 national and international women's fraternities and sororities. Kappa Alpha Theta, along with Alpha Phi, Alpha Chi Omega, Gamma Phi Beta, Delta Gamma, Delta Delta Delta, Kappa Kappa Gamma, Pi Beta Phi, and Chi Omega, was a founding member group and is the only organization to have held the chairmanship of NPC three times.
Learn More
Campus Partners
We hope this website will be a valuable source of information to you as a higher-ed professional, not only about the Theta chapter on your campus, but also about the Fraternity as a whole.
If you need to view Kappa Alpha Theta's Constitution & Bylaws or Risk Management Handbook, please contact us for assistance.
Contact Us
Memorial Service
This service is available to the families of deceased members of Kappa Alpha Theta. Should the family so desire, it can be incorporated by an officiant of the funeral or memorial service. A family member of the deceased or a Theta sister can also lead it.