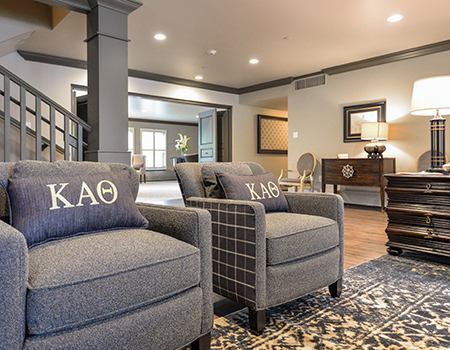 Fraternity Housing Corporation
The Kappa Alpha Theta Fraternity Housing Corporation was established in 2007 to provide Theta chapters around the country with the highest level of care for their homes. By shifting responsibilities to the FHC, local volunteers know the facility will be maintained to Theta's highest standards and are thus free to focus on important chapter issues. Our dedicated staff members proactively and effectively put best practices into place for managing chapter houses.
STAY CONNECTED WITH US
Housing Benefits
The Fraternity Housing Corporation provides safe, competitive, and desirable homes for Theta members.
Learn More about Housing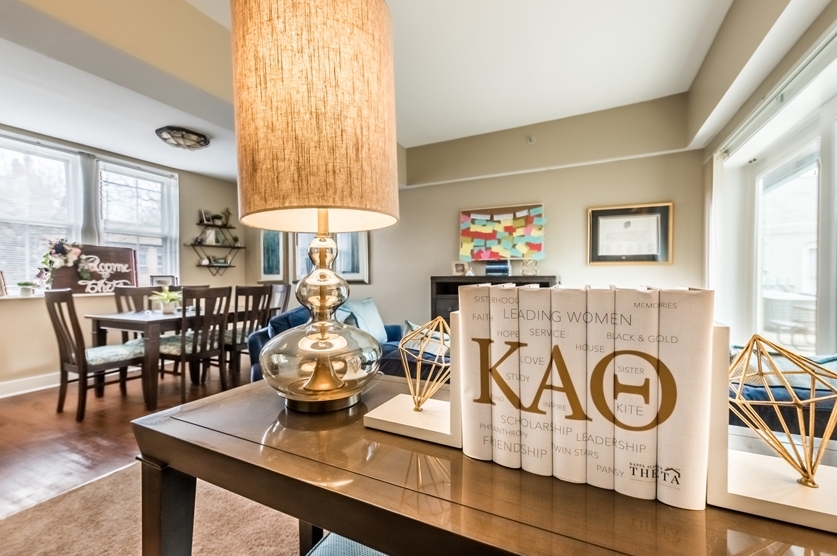 Benefits of Joining FHC
Dedicated Property Manager
The property manager is on call for the chapter 24/7. She gets to know every aspect of the house, and chapter needs, and becomes a familiar face to officers and advisors.
Chic & Classic Designs
The interior design committee is a group of Theta alumnae, all professional interior designers, who volunteer their time and talents to make our FHC properties beautiful. Our committee is focused on student-centered designs to enable academic success, healthy living, and personal growth.
Maintenance Is a Top Priority
Our staff addresses maintenance issues early on and creates a road map for future improvements.
Chapter Input Is Critical
Each year, the chapter submits a wish list of items members would like for their home. This is in addition to the five-year plan the property manager develops in conjunction with the chapter and advisors.
Donate to a Chapter
Give something back to your chapter.
Donate Now
FHC Benefits
FHC membership comes with benefits that include budgeting, renovations, maintenance, and more.
Learn About FHC Benefits
"Alice" Tote Bag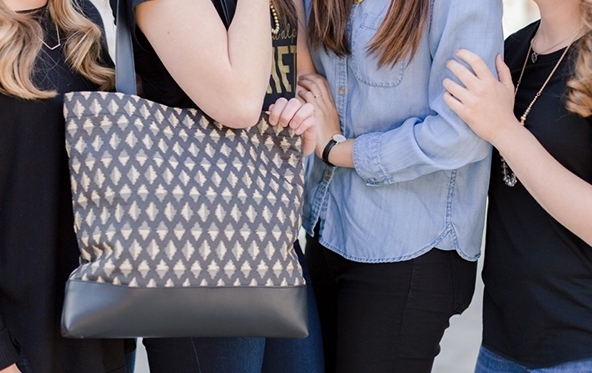 "Alice" Tote Bag
This one-of-a-kind "Alice" fabric tote is the perfect bag for your everyday needs. Made from our custom Theta fabric designed by Jen Coleman, FHC interior design committee member, the kite symbol was the inspiration and the yarns were specially colored to reflect Theta's signature black and gold.