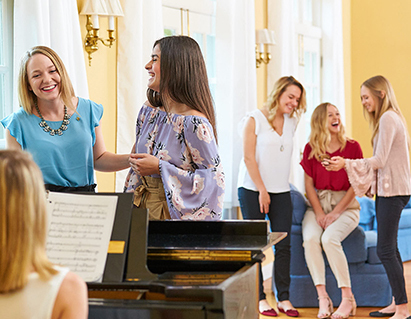 Members
Although your Theta story begins during college, it doesn't end in college. Far from it, in fact! Kappa Alpha Theta supports women in becoming their best selves throughout their lives.
At every age and every stage, you have multiple options for connecting (or reconnecting) with your Theta sisters.
Explore Growth Opportunities
Theta offers lifelong opportunities for intellectual and personal growth.
See all Programs
Stay Connected
Theta offers us lifelong links of friendship. Get and stay connected with your Theta sisters.
Connect with Your Sisters
Theta's 150
We are celebrating our founders, our members, and our future. 2020 is Theta's sesquicentennial, a celebration of our 150th year. What will you do to acknowledge this milestone in Theta history?