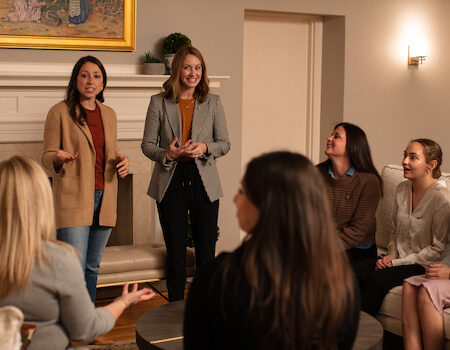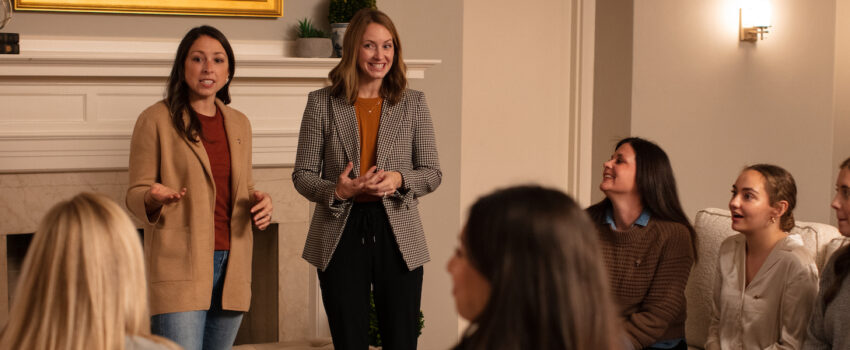 How to Give to Theta Foundation
Donations to Theta Foundation empower Thetas to become their best and translate the spirit of membership into reality. Every gift makes a difference for the members seeking to further their education, enhance their professional skills, attend leadership opportunities, or impact communities abroad. Investments in Theta Foundation show Thetas everywhere that we believe in them and support their dreams.
Donor Bill of Rights
Theta Foundation is a donor-centered organization aiming to ensure donors' interests and intentions are met. We follow the leading fundraising organizations' guidelines outlined in the Donor Bill of Rights.
Donate by Phone
To make a gift to Kappa Alpha Theta Foundation by phone, please call us:
Office: 317-876-1870
Toll-Free: 800-526-1870
Donate Online
To make a gift online, click below to submit your donation with a credit card.
Donate Online
Donate by Mail
To make a gift by mail, please complete the individual or chapter donation form and mail to:
Kappa Alpha Theta Foundation
8740 Founders Rd.
Indianapolis, IN 46268
Make a Gift of Stock
To transfer a gift of stock, bonds, or mutual fund shares to Kappa Alpha Theta Foundation, please contact us so we can walk you through the steps and answer your specific questions.
Contact Us
Planning Your Estate
Learn how to leave your Theta legacy and become a member of the Lambert Legacy Society.
Learn More
Establish a Scholarship or Grant
With more than 250 scholarship and grant funds established by individuals and college and alumnae chapters, Theta Foundation is committed to support the Fraternity and members in their endeavors.
Contact Us