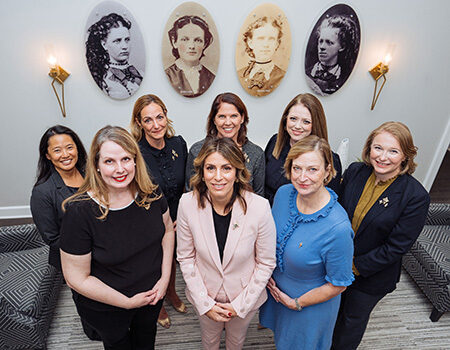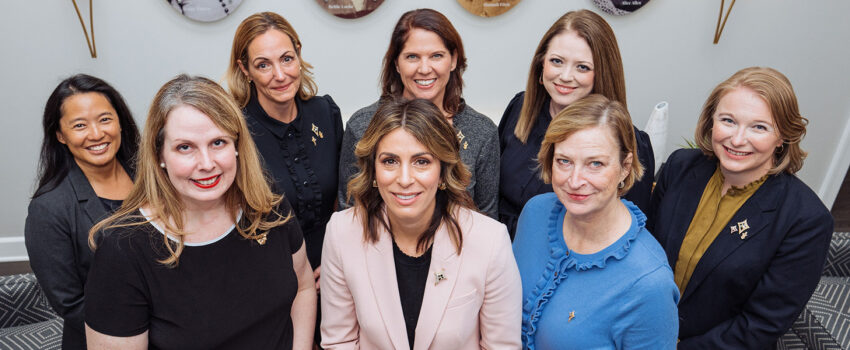 Board Service
One of the greatest ways a member can give back to the organization is through board service. There are three opportunities to serve on a Theta board. Grand Council is the governing body of the Fraternity, Fraternity Housing Corporation board of directors oversee Kappa Alpha Theta's college chapter housing strategy, and Foundation Trustees support Theta Foundation's mission and needs. While each board has a unique election process and term limits, all are organized by two-year terms beginning in even years.
A Note on Board Service
Every two years, the legislative body of the Fraternity convenes at Grand Convention to conduct important business, including the election of the members of Grand Council as defined in the Constitution, Article V, Section 1. B. 1. Prior to Grand Convention, the elected nominating committee composed of both college and alumnae chapter delegates meets to review candidates' applications for board service for both Council and the Fraternity Housing Corporation.

Serving on Grand Council—our governing board—is a rewarding volunteer experience that gives Thetas the opportunity for a high level of involvement. Council members are women who lead and make a difference in the lives of Thetas and others everywhere while being responsible for all aspects of Fraternity operations.

Fraternity Housing Corporation board members focus on all the housing needs of college chapters.
Foundation Trustees are charged with helping secure and manage resources for Fraternity programs and supporting members to reach their full potential.
If you're interested in serving on any governing board, please check this page often for information and updates. This is where you will find governing board job descriptions, a board slating timeline, a map showing nominating committee districts, an interest indicator, and an application that can be filled out for any one of the three governing boards—Council, Fraternity Housing Corporation and Foundation.
Thank you for your interest in serving as a governing board member. You will not only have created your own legacy but enhanced the legacy of Kappa Alpha Theta for women of today and tomorrow.

Questions?
Have questions about the nominations process or serving on the Council, Fraternity Housing Corporation and Foundation boards? All correspondence is welcomed and confidential.
Board Responsibilities/Job Descriptions
Our Leadership
See the list of current board members and the workforce of volunteers and staff who support them.