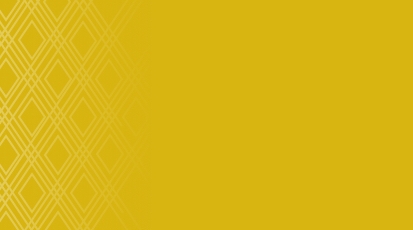 Coronavirus Update
The overall health and wellness of our members deserves our utmost care and attention. We want you to know that Kappa Alpha Theta headquarters is closely monitoring the impact of the coronavirus disease (COVID-19), on communities and campuses across the continent. This impact—and the reactions to it—are evolving on a rapid basis.
(Last updated February 12, 2021)
As we practice social distancing or experience shelter-in-place or lockdown mandates, Kappa Alpha Theta's staff and workforce is taking advantage of technology to operate remotely and continue to support our members and chapters.

This page (and the attached document, which is printable) offers answers to some frequently asked questions, and chapter advisors, district officers, and Theta staff are also resources for you. Even as we cope with disruptions to our daily lives, we can take care of ourselves and one another.
College Chapter Business
Kappa Alpha Theta is following the actions that host institutions are taking. If you hear of preventive action (moving to remote learning, postponing move-in, changing recruitment, etc.), contact collegeinfo@kappaalphatheta.org. We can work with each chapter on next steps if need be.
If your chapter has new members to initiate—whether or not your school has imposed restrictions on meetings— we encourage all chapters to conduct ritual virtually whenever possible to limit contact between members and the potential spread of COVID-19. If you have questions or need help locating virtual ritual resources, please contact ritual@kappaalphatheta.org.
Collegiate Housing
Kappa Alpha Theta Fraternity Housing Corporation (FHC) is committed to maintaining a clean environment, but we also want to acknowledge that it is up to each member to do her part to prevent the spread of the virus. We will provide the tools needed for members to create a safe living environment. Regarding community living, the FHC recommends that each house follow the university directives about the number of members living in each room. In some cases, this could mean single rooms, and in other cases there may be no change to the number of members living in. The FHC will work with each of our chapters to find a solution that fits their campus. A separate food service plan will be shared for each house that has a meal plan.

The FHC will incorporate the following protocols in our managed facilities and we recommend that local facility corporation boards (FCBs) do the same.

Installation of hand sanitizing stations in entryway and dining areas and any additional high-traffic areas.
Increased cleaning of high-touch surfaces in common areas including bathrooms.
Increased availability to antibacterial wipes so members can clean door handles and faucets after each use.
Where possible beds will be at least six feet apart and we ask that members sleep head to toe if sharing a room.
Posting one-way directional signs for staircase and hallways to encourage social distancing.

The following are resident requirements.

The FHC requires members self-screen (take their own temperature) daily. Each member is responsible for bringing her own thermometer.
The FHC requires that members and non-members wear a mask in common areas of the house. Each member is responsible for bringing her own mask.
Out- of-house members can visit the facility: they are also required to self-screen for a fever and wear a mask.
Each member should sign the COVID-19 Member Agreement prior to returning to campus.
Each member living in the facility must submit her individual plan for where she will go if she gets sick. The plan should be submitted to the facility management director and saved so that officers and advisors have access.

If a member, or someone she knows, is experiencing symptoms or tests positive for COVID-19, she should take the following actions. First, the member should follow all state and university guidelines for reporting and report the information to the advisory board chairman, chief executive officer (CEO), and FHC property manager (or FCB president if the facility is not managed by FHC). Kappa Alpha Theta will not provide contact tracing.

Members will not be able to self-quarantine inside a Theta house. The following steps are recommended in this order:

Member returns to their permanent home to follow CDC guidelines on isolation and quarantine which are as follows:

Isolation: 10 days from positive test
Quarantine: 10 days from exposure or 7 days with a negative test on day 7

If permanent home is unavailable, member works with the university to move to a spot designated for students to self-quarantine.
If the first two options are unavailable, Theta will require alternative accommodations. This could include but is not limited to a hotel, an Airbnb, or VRBO accommodation. The room and board fee will be prorated daily if the COVID-19 test is positive. The member will be responsible for the cost of the alternate accommodation.

GUEST POLICY
For guests to visit the facility, the chapter would need to vote unanimously to allow visitors. The FHC highly encourages chapters to adopt a no-guest policy to reduce the chance of the virus entering the building. FHC acknowledges that out-of-house members will need to visit the facility for activities such as meetings and picking up their meal. Out-of-house members can visit the facility, but they are also required to self-screen for a fever and wear a mask.

EMPLOYEE POLICY
FHC has prepared its employee COVID-19 policy.
Emotional Wellness
This feels like an extraordinary time, and your family, your Theta sisters, or yourself may need help coping with ongoing uncertainty as campuses and communities take steps to prevent the further spread of coronavirus disease (COVID-19). This blog provides several resources to navigate your emotional wellness during this time. Active Minds is also providing webinars and live chats (registration required).

Here are more resources for you:
College Chapter Recruitment
Yes! We believe that the sorority experience is more relevant than ever right now. Young women across the country are seeking opportunities to feel a part of community, to have a positive impact on their communities, and to build connections that will last a lifetime. Theta is poised to offer this experience to so many.

We found in the fall of this academic year that women believed that, too. Chapters this fall conducted recruitment mostly virtually and were incredibly successful. More than 70 chapters have successfully recruited new members this fall. We're looking forward to continue sharing the Theta experience this spring.
The National Panhellenic Conference (NPC) has recently published a report from the Recruitment Contingencies Task Force, which was appointed in early April 2020 to develop tools and resources to help college Panhellenics plan for recruitment during the Pandemic.

NPC has recommended that all recruitment activities for the remainder of the 2020-2021 academic year be conducted virtually.

Here are the resources they have developed:

Kappa Alpha Theta supports the changes to NPC policies, unanimous agreements, and best practices.
Due to all the unknowns surrounding recruitment and our members' ability to return to campus, we ask that all potential new member references be submitted using the online form.
More Questions
Have a question that isn't answered here? Let us know.