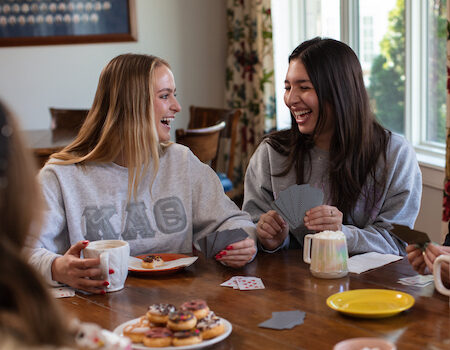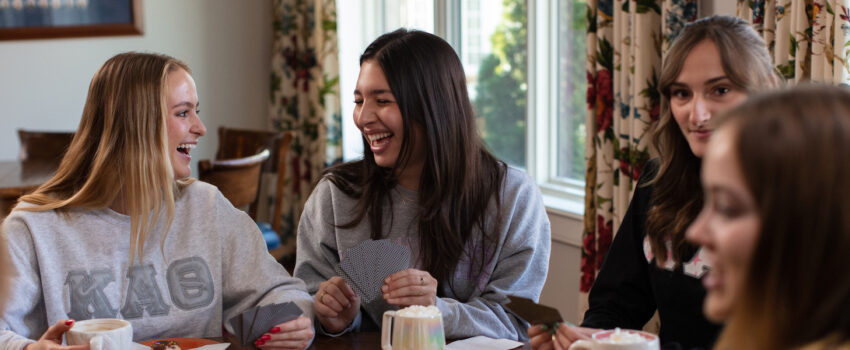 Leadership Programs
Emerging Leaders Institute
The Emerging Leaders Institute (ELI) provides in-person leadership education and development to undergraduate members, with an emphasis on emerging leaders. Curriculum focuses on increasing skill development and understanding leadership as a relational process.

Leadership Certificate Program
The Leadership Certificate Program (LCP) is a virtual, cohort-based program for undergraduate members looking to learn and apply leadership skills with an emphasis on career readiness and networking. Curriculum focuses on ethical and emotionally intelligent leadership and post-graduate skill building.

Young Alumnae Leadership Program
The Young Alumnae Leadership Program is a virtual, cohort-based program for recent graduates, designed to enhance self-knowledge and nourish members' capacity to mobilize themselves and others to serve and work collaboratively.

Contact Us
CliftonStrengths Assessment
The CliftonStrengths assessment is a 30-minute personal inventory designed to help individuals maximize their leadership potential. Complete the online assessment to unlock personalized reports and learn how to develop your greatest talents into strengths.
Contact Us
Contact Us
Contact us with questions about Theta programming relating to leadership.