Founders Memorial Scholarships: "Receiving the award changed the course of my life."
11/09/2016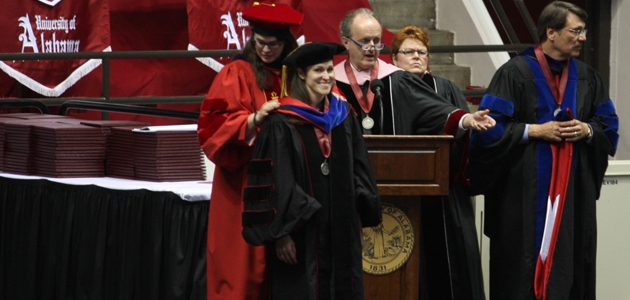 I remember precisely where I was the day I received my award letter for the Bettie Tipton Lindsey Founders Memorial Scholarship—running a garage sale. It was the summer before my senior year at The University of Alabama and I was trying to earn extra money for the following year of school. I recall meeting the mail truck at the bottom of the driveway and pulling the letter out and reading "Congratulations."
I had a lot in common with Bettie Tipton Lindsey. She had traveled from her home in Kentucky to Indiana to attend college—a far distance in her day. Likewise, I journeyed from Michigan to Alabama at a time when there were few students at the institution from outside of the Southeast. I was overwhelmed with emotion the day my chapter elected me as its president and then shocked that the chapter selected me as its Founders nominee—there were many qualified candidates. Seeing the way in which my Delta Omicron sisters believed in me challenged me to look at myself differently and gave me a confidence in my own abilities that I was sometimes lacking.
The monetary value of the award certainly alleviated financial stress during my senior year. The award was also significant for another reason, however. It was at the scholarship reception at Convention in 2002 when someone first talked to me about the possibility of being an Educational Leadership Consultant. That spring I was selected as an ELC, and it was during my travels that I discovered my passion for working with college students. I shifted my career plans, returning to graduate school not for law, but for higher education administration. With additional scholarship assistance from the Foundation in the subsequent years, I was able to pursue my M.A. and PhD in higher education administration.
Being named a Founders Memorial Scholarship recipient gave me the courage as a collegian to challenge the status quo, in much the same way that our founders did in the late 1800s at their institution. The nomination from my chapter in itself was a gift, but receiving the award changed the course of my life. Had I never been at the Convention scholarship reception and learned about the ELC program, I might not have met my husband, Michael. When I changed career paths and returned to Alabama to pursue my graduate degree in education, he was completing his medical degree in Tuscaloosa. I am grateful to Kappa Alpha Theta for many things—but I cannot think of four more important ones than my husband and three children.
---
Theta Foundation's first Founders Memorial Scholarships were awarded to four outstanding undergraduate Thetas at the Centennial Grand Convention in 1970. Our flagship scholarship program has grown significantly since then, and the Founders Memorial Scholarships serve as the centerpiece of this program. Through much-needed and well-deserved support, the Founders Memorial Scholarships have provided 188 women with the opportunity to focus on the academic pursuits that will prepare them for a lifetime of positive impact in the world. We are featuring four of these outstanding Thetas through this Founders Memorial Blog Series. Read the first post by Karen Lafferty Hendricks here, the second post by Dr. Hilary Gerdes here, and the third post by Amy Bartel Lingenfelser here.