Blog
Kappa Alpha Theta. What started as a single college chapter at Indiana Asbury has blossomed into a network of nearly 150 college chapters and more than 200 alumnae groups, and a network of sisters the world over. A membership that large and spread-out could make keeping connected difficult, but actually, it's never been easier. Our blog is one way we can keep connected to one another and to Theta.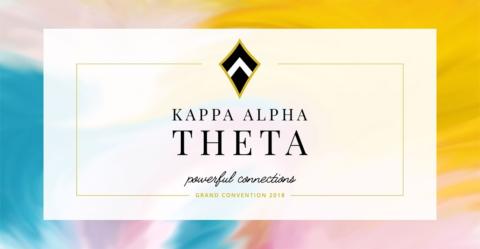 Grand Convention 2018
Gamma, Butler
03/13/2018
Kappa Alpha Theta leaders have been working diligently to create a program for Grand Convention 2018 that will educate, celebrate,...
Keep Reading
What's New on the Heritage Site, June 2018
Alpha Chi, Purdue
06/07/2018
It is busy around the archives these days. First, Elyse Haskell, Alpha/DePauw, has joined me as the summer intern. She will be par...
Keep Reading
View Older Entries