In Their Own Words: Serving as a Theta Foundation Trustee
01/09/2016
The continued success of Kappa Alpha Theta Foundation depends on the personal commitment and dedication of Board members. There is no one set of qualifications that each woman who assumes the responsibility to lead meets. The Board is made up of women with diverse talents, skills, and Theta experiences.
There is no better demonstration of this diversity than through the testimonies of Lyn Stewart Simensen, Gamma Gamma/Rollins, who joined the Board in 2008 and currently serves as Vice President, and Carolyn Catron Woodard, Gamma Tau/Tulsa, who joined the Board in 2014 and serves on Theta Foundation's Chapter and Individual Grants Committee.
Recently, both women sat down for a Q&A about their Board service.
Q: How long have you been a volunteer for Kappa Alpha Theta? What roles have you served in?
Lyn: I have volunteered on an international level since 1985 when I became the Alumnae District President for Pennsylvania, New Jersey, and Delaware. Prior to that, I served the Philadelphia Alumnae Chapter in a variety of roles, including chapter president. I also served as a member, and then president, of the Beta Eta Facility Corporation Board. Internationally, I served as an Alumnae District President, Alumnae Regional Director, Director of Alumnae Recruitment for the Extension Committee, Fraternity VP of Finance & Facilities, and Theta Foundation Trustee.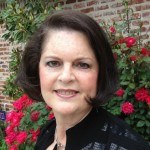 Carolyn: Over the years I have had a varied Kappa Alpha Theta volunteer career. For many years, I served as my local alumnae chapter's newsletter editor. Our chapter even received an award at Grand Convention citing excellence in marketing. Primarily because of my wide-ranging volunteer experience and success in fundraising for a variety of other community not-for-profits, I was encouraged to run for Foundation trustee last year. I was elected to a two-year term that commenced in June of 2014. After my term as trustee ends, it is my hope and desire to continue to serve Theta as a volunteer on the Foundation Grants Committee and as an ambassador for Theta. It is important to keep the lines of communications open between the international offices and the local chapter. I would enjoy aiding in that endeavor.
Q: What made you want to serve as a Foundation trustee?
Lyn: In all of my positions there was an opportunity to learn about and educate our members about Theta Foundation. The more I became involved in this education process, the more I realized that I wanted to be part of Theta Foundation because the mission spoke to me. I love that our job is to find ways to support our sisters as they work to reach their highest potential. Identifying what type of support is needed and then working to make it available through our fundraising efforts has been exciting as we have achieved a variety of goals during the last seven years.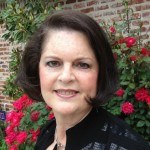 Carolyn: My Theta sisters recognized potential in a very awkward young woman in 1963. They loved me anyway and helped me grow, helping me to excel beyond my imagined limitations and to reach high for my dreams. They gave me unending strength, nurtured my passion, were patient when I slipped, and helped me fly again. Besides Theta Love, how could I repay them? One of the most lasting gifts for the future generation was to ensure that Kappa Alpha Theta continues to thrive. Life invariably throws difficult challenges at our young Theta sisters. These tough bumps in the road test their courage. Theta helps to strengthen young women to meet and overcome adversity. I wanted to help!
Q: What have you found to be most rewarding about serving as a trustee?
Lyn: My favorite part of being a trustee is making dreams come true for our sisters through grants and scholarships. The first four years I served as a trustee, I had the privilege of chairing the Scholarship Committee—from recruiting local scholarship application review committee chairmen, to sitting in the meeting where we awarded those scholarships to the many amazing women who applied, to realizing that these awards were making it possible for them to continue on their educational journey. When we received thank you notes from the recipients, the benefit of this program became crystal clear.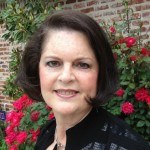 Carolyn: As a secondary teacher, I wanted to be a tool of inspiration and to encourage my students to reach for the stars—to empower them to grasp their full potential. It is no surprise that my experiences with the young Thetas have been the most gratifying. When we, as seasoned alumnae, stand side-by-side with our young Thetas working together to meet a common goal, everyone benefits! I enjoy volunteering with the young Thetas by helping with philanthropy and community service projects, sharing life skills and interests, or lending a compassionate ear. Through multi-generational experiences, we all grow.
Q: What advice would you give to someone who is considering becoming a Foundation trustee?
Lyn: My advice is to come to the table ready to think outside the box, to work collegially with the other trustees and Foundation staff, Fraternity officers and staff, and members and staff of the FHC, working to be able to support the programs that make a difference in the lives of our sisters. The world changes almost daily, and our sisters pursuing an education—whether it is an undergraduate or graduate degree—face many challenges along their path. Theta Foundation can help support their educational dreams in many ways, some of which we have not identified yet, so having an open, exploring mind will allow Theta Foundation to continue to be a program leader.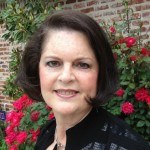 Carolyn: Volunteer! Support your local alumnae chapter's activities. Analyze your strengths and then offer to serve on a Fraternity or Foundation committee. Encourage all Theta sisters to attend alumnae-sponsored events and college chapter pursuits and happenings. Be positive! Be hopeful! Be optimistic! Be determined! Be enthusiastic! Show your Theta Love!
Q: Is there anything else you would like to add?
Lyn: It is a privilege to work for Theta Foundation, to find ways to fund the dreams of our sisters, to help them make a difference in the world around us—to be leading women. It has been an honor and joy to serve Theta Foundation for the last seven years.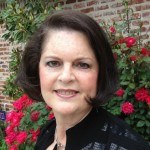 Carolyn: The phrase that many repeat during recruitment, "Theta for a Lifetime," receives a fuller and a more complete meaning when you give of yourself in the bond of sisterhood.
---
Are you interested in serving on Theta Foundation's Board of Trustees? Kappa Alpha Theta Foundation is currently seeking qualified candidates to serve as Board members for the 2016-2018 term. The Nominating Committee anticipates as many as seven vacancies to fill for the 2016-2018 term.
Visit our Call for Candidates page to learn more and to complete an Interest Indicator.