Alumnae initiates have been part of the Theta membership experience since 1876, as the Fraternity recognized even then that not all individuals had the opportunity to participate in recruitment during college for a myriad of reasons.
Eleanor Dreher Boyd, Theta Omicron/UNC Charlotte, initiated in 2019, is a proud alumna initiate.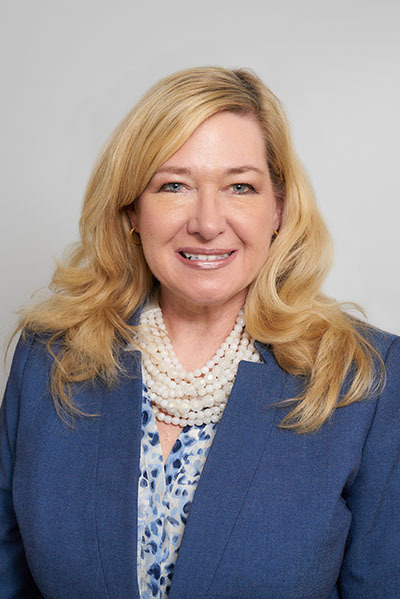 Why did you have interest in becoming a Theta? Due to a health condition, I was unable to join a Greek life organization in college, but I really admired the Theta chapter. My impression was positive: women who were positive and involved campus leaders. I volunteered for CASA in my hometown after college, so I shared philanthropic interests. When I found out there was an opportunity for meaningful engagement as an alumna initiate, I was excited to join the Theta sisterhood!
What has your experience been like? It's been amazing from the start! I have been warmly embraced and put to work! Making up for lost time is the running joke! I have been involved with Day of Service, fundraising and currently serve as social chair. I have also served on the scholarship committee. I have enjoyed Founders Day events and wonderful sisterhood experiences.
What has been your favorite memory so far? Wow! It's hard to pinpoint. I'll share two. First was initiation with my big, Lisa Marie Lazdins, and the ultimate Theta, Marcia Wolfe, by my side!! While I love the meaningful volunteer opportunities, I have to say that Theta Thursday is a monthly highlight!
For more information about the history of alumnae initiates, alumnae, and alumnae groups, check out the upcoming article in the Spring 2023 edition of the Theta Magazine. If you know of someone who might be a great alumna initiate candidate, find out more about the alumna initiate process on the Theta website.