This time each year, many alumnae groups are scheduling meetings and events with Thetas in their area to meet new sisters and reconnect with old friends. Alumnae chapters and circles offer a variety of programs and events, including community involvement, networking opportunities, philanthropic projects, social events, and meetings with themes or guest speakers. Many chapters also offer special interest groups, such as a lunch group, a gardening group, or a recent graduates group.
Amy Liposky-Vincent, Gamma Theta/Carnegie Mellon, is the president of the Palm Beach County Alumnae Chapter and shared with us this news:
"Palm Beach County FL Alumnae Chapter's personal safety workshop was a hit! Literally! Thank you to Kevin Williams of 360 Self Defense who taught us how to stay safe, prevent attacks and, as a last resort, defend ourselves then get away. The Beta Nus were happy to beat up on Bob who wore an FSU shirt (sorry Delta Thetas!)."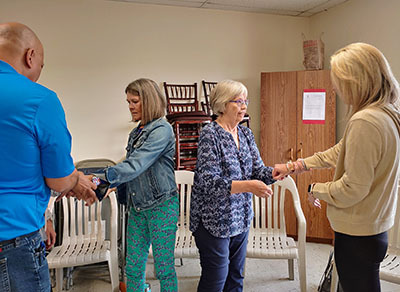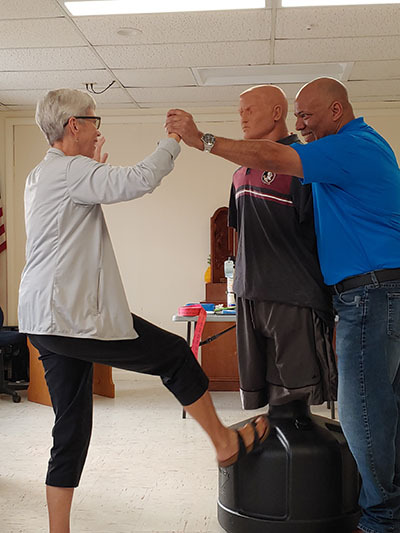 Is your alumnae group hosting an event? Are you looking to get involved with your local group and meet new Thetas? Check out the Event Board in ThetaConnect to see what's happening in your area and add your event to the list.