With the start of a new school year comes a new way to shop for your favorite Kappa Alpha Theta merchandise! In partnership with Affinity Licensing, we're thrilled to introduce ShopKappaAlphaTheta.com.
Our new shopping site allows members to easily purchase apparel, gifts, and more through a search engine that connects to more than 600 licensed Theta vendors. Search for something specific or peruse one of our curated collections to find something new! However you want to shop, the new Shop Kappa Alpha Theta site makes it easier.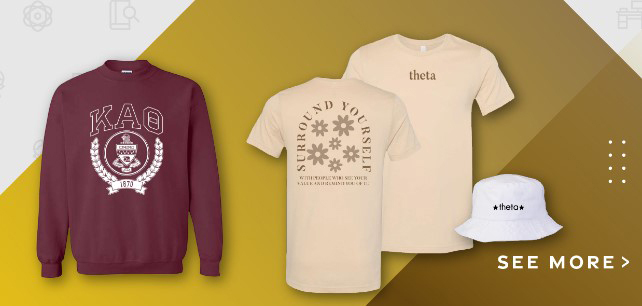 Start by heading to ShopKappaAlphaTheta.com and explore our Back-to-School and Alumna collections today. Return regularly to see what curated seasonal collections we launch next!
We look forward to seeing what you find at ShopKappaAlphaTheta.com!