Are you looking for a gift for that special Theta in your life? Or maybe something special for yourself? Then Theta has you covered!
With the holidays only a few months away, now is a good time to start thinking about the upcoming holiday season.
Take a look at all the jewelry selection that Theta has to offer from J. Lewis Small, the Fraternity's official jeweler.
We are also still selling jewelry from our 2020 Collection that celebrates our founders. The Collection includes a limited-edition badge, which is an exact replica of the ones Bettie, Alice, Hannah, and Bettie wore in 1870. Any piece from this line would make an excellent gift for your Theta!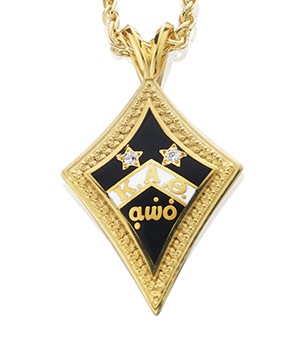 The deadline for 2021 holiday orders from Theta's official jeweler is Thursday, Oct. 28, 2021, so make sure to place your orders early for on-time delivery.