It is with great sadness that Kappa Alpha Theta mourns the loss of former Grand Council member Jane Kent Hedges, Beta Sigma/SMU, who passed away on Thursday, Sept. 9, 2021.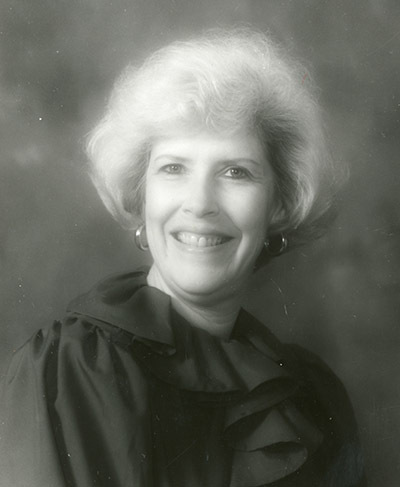 Jane served Kappa Alpha Theta in numerous roles including Fraternity vice president membership (1984-1988), Fraternity vice president alumnae (1988-1990), Foundation trustee (1988-1990), Grand Council member at large (1982-1984), and college district president (1976-1982), to name a few. Jane also served Beta Sigma Chapter as their facility corporation secretary and facility corporation president in the 1990s.
Former Fraternity president and former Theta Foundation president Carryl Krohne, Nu/Hanover, remembers fondly her friendship with Jane: "Jane and I were college district presidents around the same time. Jane was an incredible person because of the inherent warmth in her outreach to others. She was never anxious about dealing with a college chapter situation and was always so meticulous. She was effective in her work because she took on every challenge with calmness and sincerity."
Donations may be made to Theta Foundation in memory of Jane to her scholarship fund: the Jane Kent Hedges Educational Scholarship Endowment Fund. Donations may also be made to Faith Presbyterian Hospice in Dallas, Texas, who lovingly cared for Jane in her final days. Jane's steadfast commitment to Kappa Alpha Theta and the sorority experience is extraordinary and will never be forgotten.