After months of hard work, the redesigned jewelry website is live! The domain name is the same as it has always been: https://kappaalphathetajewelry.com/.
The website boasts a modern new design and streamlined user experience. There are also several new features to the website, including displaying images of metal qualities, images of each stone option from which to choose, a dropdown list of chapters, enhanced search features, and more.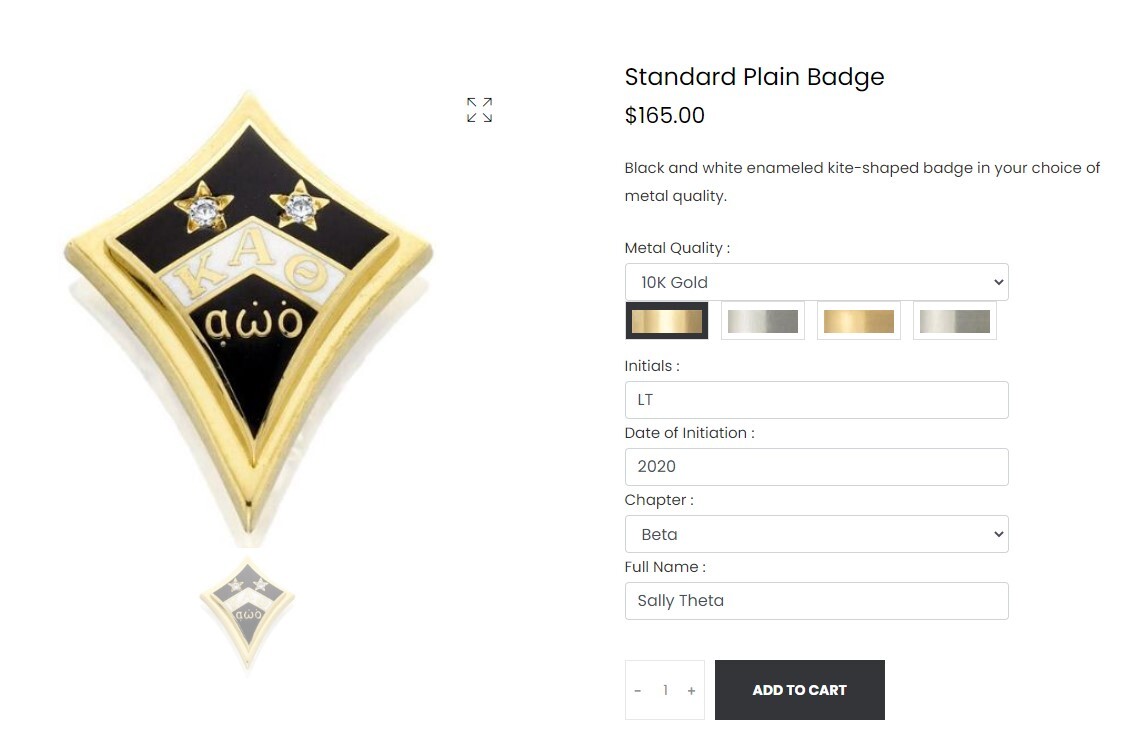 We hope you enjoy online shopping for your favorite Theta jewelry using the new online experience! For jewelry questions, please contact Finance Coordinator Verna Heyne.