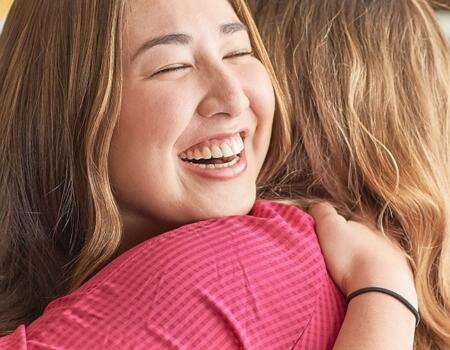 Day of Service
Day of Service brings Theta collegians and alumnae together in service in honor of founder Bettie Locke Hamilton on her birthday. Since its inception more than 10 years ago, the core purpose of Day of Service is to do something meaningful and impactful for each of our respective communities. If every single Theta completed some act of service, the world would be a kinder, happier, and more loving place.
Given the circumstances of COVID-19, we recognize that we do not have the ability to celebrate Day of Service as we normally would. This year, on Oct. 19, we hope you consider getting involved in one of the following service activities that can be completed in socially distant small groups or individually:
Volunteer at a local food pantry;
Spread social media awareness for an important cause;
Pick up trash in a local park;
Reach out to people in your community who might be struggling emotionally;
Pack school supplies for an elementary school;
Mentoring a student whose education path has been negatively affected by COVID;
Note writing or providing crafts for senior living communities unable to have visitors.
Day of Service is a day for you to decide where you want to make an impact. Thank you for helping us spread the widest influence for good!
Follow Us on Social Media
Use the #ThetaDayofService hashtag to follow along or share your Day of Service ideas!
Contact Us
Let us know if you have suggestions or questions on how to volunteer on Oct. 19.