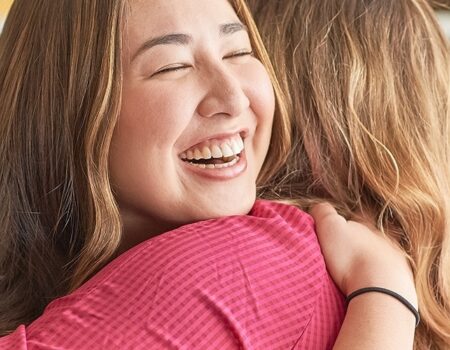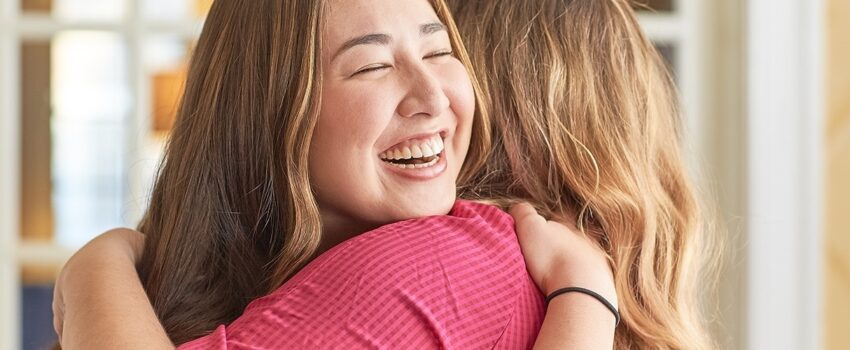 Day of Service
Day of Service brings Theta collegians and alumnae together in service in honor of founder Bettie Locke Hamilton on her birthday. Since its inception in 2009, the core purpose of Day of Service is to do something meaningful and impactful for each of our respective communities. If every single Theta completed some act of service, the world would be a kinder, happier, and more loving place.
Follow Us on Social Media
Use the #ThetaDayofService hashtag to follow along or share your Day of Service ideas!
This year, on Oct. 19, we hope you consider getting involved in one of the following service activities, based on our four founders:
BETTIE LOCKE – THE LEADER

Host a clothing swap for everyone on your college campus
Volunteer at a women's shelter
Attend (or even host!) a run/walk event for an important cause
Work with a therapy dog/animal organization to make visits in your local area
Long-term idea: Become a CASA

ALICE ALLEN – THE LEARNER

Tutor students after school
Help children learn to read by volunteering for a local library or literacy program
Volunteer at a local hospital
Help at a community garden
Long-term idea: Regularly volunteer at a local museum

HANNAH FITCH SHAW – THE MOTIVATOR

Volunteer for a local organization to help people register to vote
Take a group to a food pantry to volunteer together
Lead activities at a care facility for seniors
Drive seniors around your community (this can be through an organization or people you know!)
Long-term idea: Coach a youth sports team or academic team

BETTIE TIPTON – THE DOER

Cook a meal at a local shelter or at an organization that serves people with food insecurity
Rake leaves for an elderly neighbor
Volunteer at an animal shelter
Help a local non-profit with administrative tasks (these are essential and often overlooked!)
Long-term idea: Foster a shelter animal
Day of Service is a day for you to decide where you want to make an impact. Thank you for helping us spread the widest influence for good!
Download Day of Service Ideas
Download this list of ideas that you and your chapter/group can consider when planning your Day of Service activity.
Download the PDF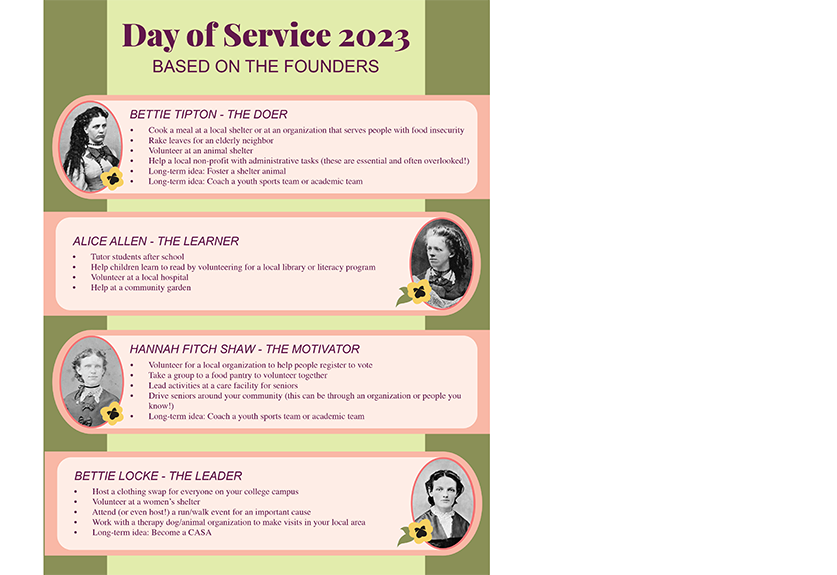 Contact Us
Let us know if you have suggestions or questions on how to volunteer on Oct. 19.