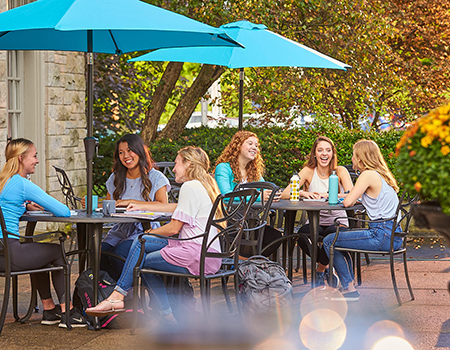 Supporting National Court Appointed Special Advocate Association (CASA)
Kappa Alpha Theta shares National CASA's belief that every abused or neglected child deserves the opportunity to have a safe home, establish permanence, and be provided with the opportunity to thrive. For three decades, Theta and her chapters have partnered with National CASA and its Guardian Ad Litem (GAL) state and local programs to give a voice to these children.

Through fundraising millions of dollars, volunteering at local and national levels, and even becoming CASA/GAL volunteers themselves, Thetas all over the world demonstrate their commitment to the value of National CASA and the difference CASA/GAL volunteers make in the lives of our nation's most vulnerable children.
In June 2019, National CASA/GAL honored Kappa Alpha Theta with their prestigious Children's Champion Award, recognizing an individual or organization who has made a significant contribution at the national level to improving the lives of children who have experienced abuse or neglect. This award has historically been given to a member of Congress but was awarded to Kappa Alpha Theta for our 30 years of steadfast commitment.

Get Involved
Chapters: Host a fundraising event
By hosting a fundraising event to benefit National CASA, you can help support every child, not just those in communities with a Theta chapter. Go to Theta Portal and your chapter's area for chapter resources.
Chapter Resources
Individuals: Make a restricted gift
By making a gift restricted to National CASA through Theta Foundation, you can make a difference in a child's life.
Donate Now