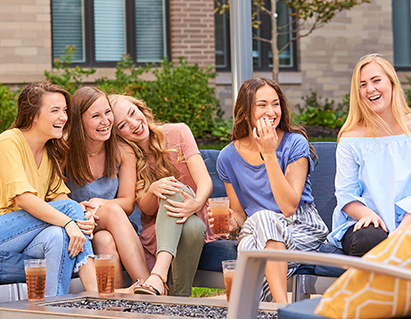 CASA
For more than 25, years Thetas have stood with Court Appointed Special Advocates (CASA) to impact the lives of foster children. As an organization of women committed to spreading the widest influence for good, we have contributed millions of dollars over the years to local and National CASA programs as well as countless volunteer hours. It has been an amazing 25+ years, but our work is not done. In fact, it may only be just beginning.
I Am for the Child
Learn more information about Court Appointed Special Advocates, the international philanthropy of Kappa Alpha Theta.
Here Are Three Ways You Can Help
At Grand Convention 2016, Kappa Alpha Theta announced its commitment to giving National CASA $1 million over the next three years, and Thetas have already begun to show their support. With these funds, CASA will be able to develop a performance measurement system and provide volunteers with resources on how to best support foster youth. Thetas can support this cause by making donations to Theta Foundation for this $1 million initiative or by supporting college and alumnae chapter philanthropy events. No amount of financial support is too small! Think of what we can do together as Thetas to impact the lives of these children. Learn more.
All of us have the opportunity to advocate for this cause. Perhaps this means telling your family and friends about CASA or even recruiting someone you know to serve as a volunteer. We need people to spread the message about the challenges faced by foster children and the important work of CASA. Educate yourself on the issue so that you can effectively advocate for the cause. 
About CASA
After Grand Convention 2016, CASA CEO Tara Perry and CASA Board Chair Bill Collins shared their thanks for Theta's support, advocacy, and volunteer work: "Thank you for your decades of support and encouragement. Thank you for the expertise, volunteer recruitment, and financial assistance you and your chapters provide to our local and state programs across the nation. And thank you for embracing our mission and helping us realize our vision of a world where every abused or neglected child is given the opportunity to thrive in a safe and loving home."