Eleven years ago, Kappa Alpha Theta launched its first Day of Service, as a way for Thetas everywhere to connect with each other around the globe while serving their local communities. As part of headquarters staff at the time, it was invigorating to see members' excitement in planning their local events, collegians sharing stories and photos with us, and our staff coming together in several ways to volunteer in our neighborhood on the northside of Indianapolis. Over the years we've gone to a children's hospital, community center, animal shelter, church food pantry, meal kitchen, childcare center, and more!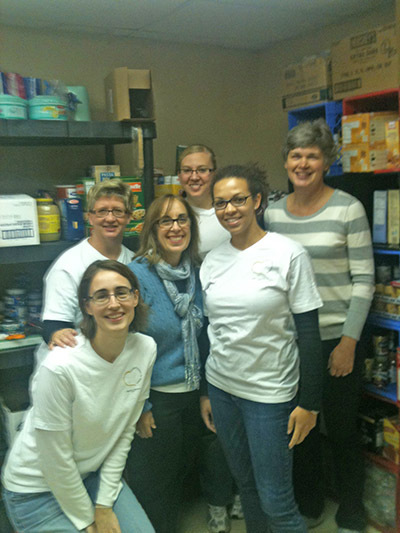 COVID-19 has changed our world and how we interact with each other, but the mission and purpose of Day of Service remains the same: do something meaningful and impactful for each of our respective communities.

The Theta website showcases many ideas of how you can get involved that day, either by yourself or with your local college chapter or alumnae group. You don't have to recognize it on that specific day; because Day of Service falls on a weekday, you might think it would prohibit you from participating. Whatever – and whenever! – you decide to do, please share it with us! Select the Share Your Theta Story dropdown on the Contact form and attach photos, too.
As far as my personal plans for Day of Service 2021, I will be going to a local homeless shelter this month to serve meals (something my family has done for several years). See who else is participating by going to the Day of Service event in ThetaConnect and let us know you're participating by RSVPing.
Day of Service is a day for you to decide where you want to make an impact. Thank you for helping Kappa Alpha Theta spread the widest influence for good!