Crystal Vickmark has been named the 2020 Kappa Alpha Theta Program Director of the Year by the National CASA/GAL Association for Children. The Program Director of the Year Award was created to recognize the exceptional work program directors do every day. The recipient of this award is someone who has taken significant actions to establish or expand a CASA/GAL program.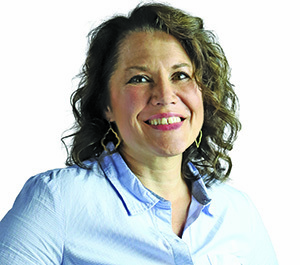 Crystal is the executive director of CASA of Northwest Arkansas. After joining the program staff nearly 18 years ago, she has led the organization to achieving a surely impressive goal: Serve all children of northwest Arkansas – approximately 950 – who need a volunteer advocate by 2020.
"It was one of the single most exciting days of my career," she said says of the day she shared with the staff and board that they had achieved their goal. "To say in front of everyone that we made it – it was incredible."
Learn more about Crystal and her work with the CASA program on the National CASA website.
The award was presented during National CASA/GAL's Awards of Excellence program in October. Judge Anthony Capizzi, a member of National CASA/GAL's council of advisors; juvenile court judge in Dayton, Ohio; and the event's master of ceremonies, remarked of Kappa Alpha Theta's more than 30-years-long relationship with National CASA/GAL: "From significant financial support and passionate ambassadorship to the fundraising and volunteerism of collegian and alumnae members from more than 140 college chapters and 220 alumnae groups, our programs would not be where they are today without this partnership."
Learn more about Kappa Alpha Theta's relationship with National CASA/GAL.