Have you ever found yourself reflecting on the transformative moment when a new dream or goal takes shape? I vividly remember sitting in my room in the Eta Theta chapter house at the University of Central Florida and deciding my plan after graduation was to teach English in South Korea. Over time, as my determination grew stronger, I was met with an outpouring of support and encouragement from my Theta sisters. Before I knew it, it was February 2021, and I found myself boarding a plane with a one-way ticket to South Korea, ready to embrace the adventure that lay ahead.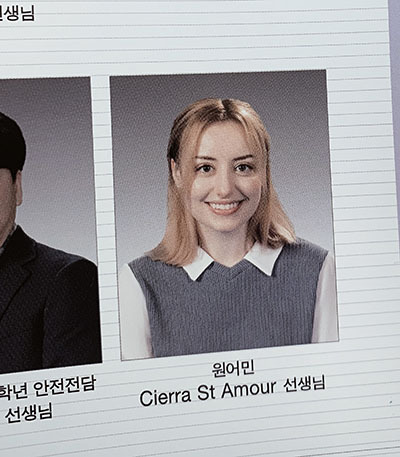 The first challenge that awaited me upon arrival was a mandatory two-week quarantine due to the pandemic. Those 14 days confined to my room gave me time to reflect on the adventure that lay ahead and mentally prepare myself for the experiences to come.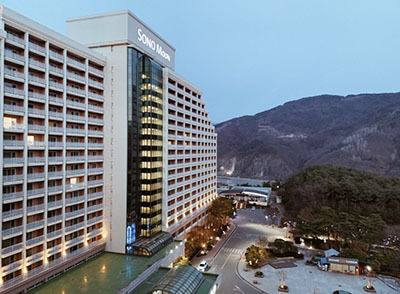 After completing the quarantine period, I attended the orientation for EPIK (English Program in Korea). It was a comprehensive introduction to the Korean education system, teaching techniques, and cultural nuances. This orientation not only equipped me with practical knowledge, but also connected me with fellow teachers from different parts of the world. Together, we formed a tight-knit community of educators ready to make a difference in the lives of Korean students.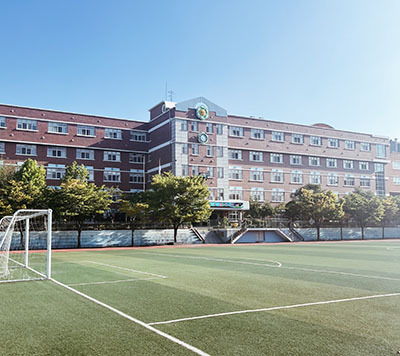 By the end of the third week, I found myself standing outside the elementary school where I would be teaching in Incheon. Incheon, a vibrant city west of Seoul, has its own unique charm. Known for its bustling international airport, Chinatown, and the historic Incheon landing during the Korean War, the city is constantly evolving. The school I worked at was in the southern part of Incheon, an area designated as an international district. This meant that there were American chain restaurants nearby, providing a taste of familiarity whenever homesickness crept in.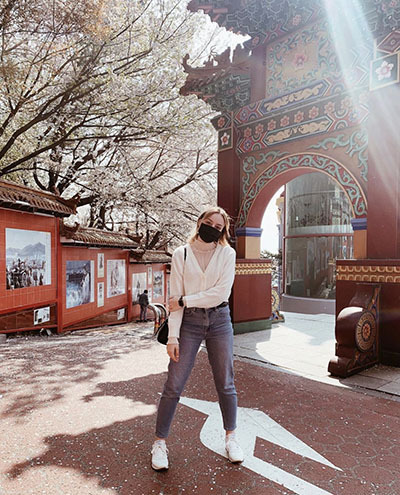 Even though Papa John's was my go-to comfort food in Korea (Yes, it tastes the same!), I felt incredibly lucky to experience all the incredible food Korea offers. I was able to try the widest variety of food during school lunch. The quality of the food was exceptional, and I marveled at the fact that everyone, from the youngest student to the principal, dined together in the cafeteria. You can count on rice, soup, protein, and some side dishes daily. My favorite Korean food is Tteokkbokki (spicy rice cakes).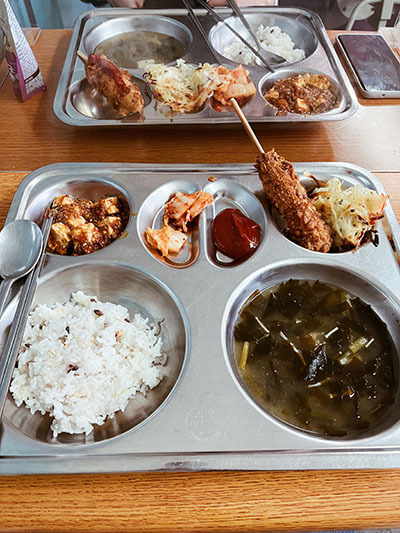 However, as much as I miss the food, I miss the students most. I had the privilege of teaching 3rd-6th graders, and each day was a source of immense joy and fulfillment. I worked with wonderful Korean co-teachers that helped me acclimate to teaching and continued to support and encourage me after I was settled. The highlight of my two years of teaching at the elementary school was our English market days. At the end of the term, students could use the points they accumulated in class to purchase small items and snacks. The catch was they had to sell and purchase everything while speaking English! They loved it and it was incredibly rewarding to watch them have fun and practice what they had learned.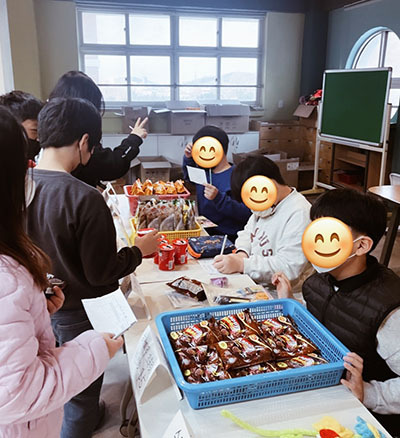 As I reflect on my experience in South Korea, I recognize that my time as a Theta allowed me to develop many of the relevant skills I utilized daily. Theta introduced me to a variety of individuals and situations that helped better prepare me for the classroom, to make new connections, and to navigate work dynamics. Additionally, having such a great support system helped make moving across the world seem less daunting. I was even lucky enough to have one of my Theta sisters, Lauren, visit for a couple of weeks!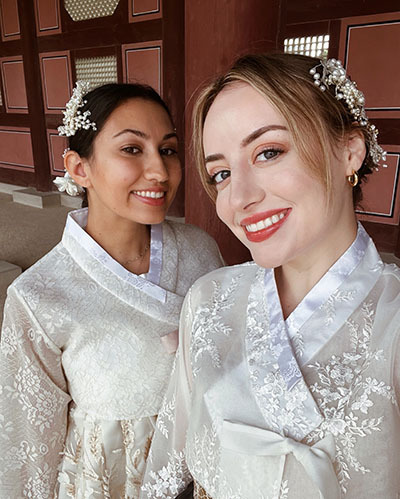 Do you have a travel- or study-abroad story you want to share? We want to hear it! Submit our Contact form and Theta staff will be in touch with more information.