Theta Spotlight, July 2018
07/02/2018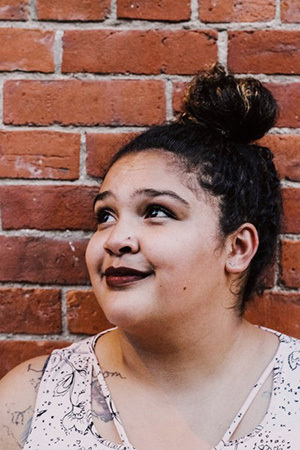 Kelley Lewis received the 2018 Catherine Freed Outstanding Senior Female Leadership and Service Award from Ohio Northern University. The annual award recognizes a fourth- or fifth-year woman who has shown extraordinary leadership and service throughout her time at ONU.
During her college career, Kelley made a lasting impact on the campus and beyond through her service and leadership activities and earned a DeBow Freed Award for Outstanding Student Leadership. She served as the chairman of ONU's first two Out of the Darkness Walks, with the events raising a combined $11,000 for the American Foundation for Suicide Prevention.
On campus, she was the editor-in-chief of the Polaris literary magazine, president of the ONU's chapter of the Sigma Tau Delta English honorary society, and freshman orientation student coordinator.
In the fall, Kelley will begin her studies at the Methodist Theological Seminary to become a pastor.
She served Zeta Sigma Chapter as awards director and alumnae engagement director.