October 2018 Archives News
10/04/2018
October is full of homecomings and fall festivals but also some celebrations here at Theta. First, it is a birthday month for two of our founders: October 6 for Hannah Fitch Shaw and October 19 for Bettie Locke Hamilton. We are recognizing Hannah Fitch Shaw as part of our Year of Sisterhood. Visit her page to review her biography and scroll through the newly created timeline of her life at the bottom of the page.
As many you know, we honor Bettie's birthday as a Day of Service. College chapters and alumnae groups will gather to participate in a variety of short- and long-term service projects in their communities on or near the 19th. Service has been part of the Theta experience throughout its history. You can scroll through a virtual exhibit on the topic.
Secondly, October is National Archives Month. I encourage you to visit a local archives, either on your campus or in your community. Find out what they may have on Thetas in your area and say hello to an archivist. (And let me know as well what you find!)
We didn't even wait for October to celebrate. A few weeks ago, we marked the 35th anniversary of the dedication of Theta headquarters on Founders Road. Check out the blog post where you will find a short video created from a series of images taken while the 8740 building was under construction. If you plan to be in Indianapolis, schedule a visit!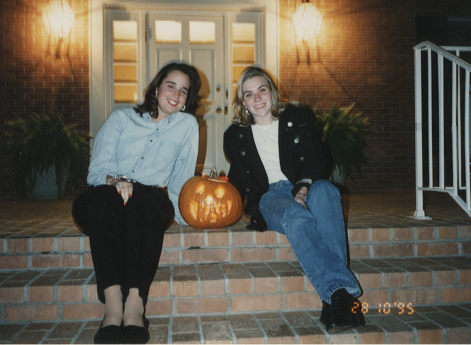 Have a great October!