Are you watching the 2022 Winter Olympics? I am (curling and luge are among my favorites) and of course, wondering if there are any Thetas participating. At this point, I don't know of any Theta athletes, coaches, or judges in this year's Olympics, but there have been several from the past. They include
Dodie Post Gann, Beta Mu/Nevada: An alpine skier, Dodie made the 1948 U.S. Olympic team, serving as team captain. She unfortunately broke her ankle during practice so did not compete. She served as manager of the 1956 U.S. Women's Olympic Alpine Ski team. She was named to the U.S. National Ski Hall of Fame in 2001. She later became a pilot and competed in air races.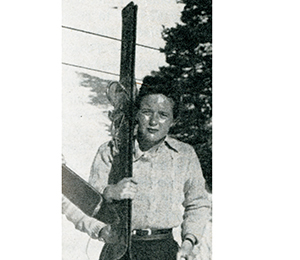 Lucille Ash Klee McClure, Beta Omega/Colorado College: Lucille, along with her partner, Sully Kothmann, competed in the 1956 Winter Olympics in pairs ice skating. You can view her performance on YouTube.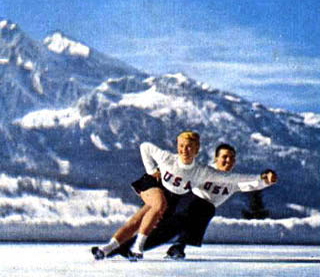 Beverly Anderson Brockway, Alpha Lambda/Washington: Beverly won the major U.S. skiing titles in 1959 and was a member of the U.S. ski team for the 1960 Winter Olympics held in California where she competed in the slalom.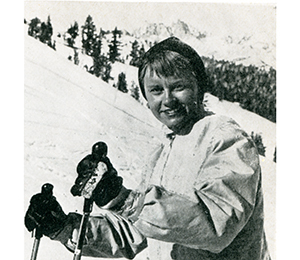 Barbara Lockhart, Beta Pi/Michigan State: Barbara was a member of the 1960 and 1964 U.S. team in speed skating. 1960 marked the first women's speed skating events in the Olympics.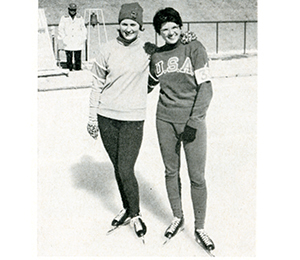 Jane Vaughn Sullivan, Beta Eta/Pennsylvania: Jane was the U.S. Nationals champion figure skater in 1940 and 1941 while a student at Penn. She later served as a figure skating judge for several national and world skating competitions, including judging the pairs event at the 1976 Winter Olympics. She was named to the U.S. Figure Skating Hall of Fame in 1996.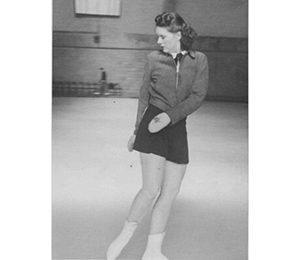 Please share with me if you know of any Theta athletes, coaches, or judges participating in this year's games. Congratulations to all the participating athletes!
Fran Becque, Ph.D., is keeping a list of all fraternity and sorority athletes competing in this year's Winter Olympics and Paralympics on her Fraternity History & More blog site.